Playful mascots unveiled for the World Aquatics Championships - Doha 2024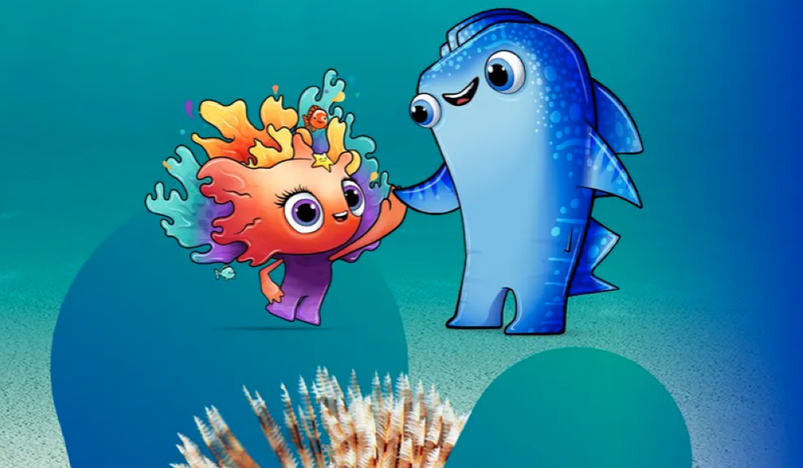 mascots
'Nahim', a playful Qatari whale shark, and 'Mayfara' a walking, talking, smiling coral, were unveiled on Tuesday as the welcoming and fun-loving mascots of the World Aquatics Championships taking place in Doha from February 2-18 2024.
Nahim and Mayfara are intimately tied to Qatar's heritage and represent the inclusivity of the World Aquatics Championships and its commitment to promoting sustainability.
The whale shark is the world's biggest fish and is commonly found in the safety of Qatari waters. The gentle giant, Nahim, is a funny, friendly, and fun character that will be on hand to entertain the crowds and ensure everyone is made to feel welcome in Doha.
Mayfara reflects the vibrancy and diversity of the coral ecosystem with a family of clownfish living in her fringe anemone and a laid-back starfish on her forehead. A great team player, Mayfara will raise awareness about the importance of protecting our oceans and help to light up the World Aquatics Championships - Doha 2024.
HE Sheikha Asma bint Thani Al Thani, Director of Marketing and Communications, Opening and Closing Ceremonies Committee at the World Aquatics Championships – Doha 2024 said: "We are excited to introduce Nahim and Mayfara as the official mascots of the World Aquatics Championships, Doha 2024. Together, they embody our passion for aquatic sports and our commitment to ensuring that Doha 2024 is an unforgettable celebration for all. We want everyone visiting Doha to have an exceptional time; from watching the world's best athletes compete, to experiencing Qatar's wealth of history, culture and entertainment.
"Nahim and Mayfara will engage and entertain thousands of athletes and fans from more than 190 countries in attendance of the World Aquatics Championships, Doha 2024. But they will also have an important role to play in promoting the importance of sustainable action. Whale sharks and coral reefs are integral to the health of Qatar's waters and are a reminder that it is only through working together that we can bring about meaningful change."
The Aspire Dome, the Old Doha Port and the Hamad Aquatics Centre are the three venues to host the World Aquatics Championships, Doha 2024. The flagship event will be taking place in Doha for the very first time after having successfully hosted multiple World Aquatics events over recent years, including the 12th World Swimming Championships (25m) 2014, nine editions of the Swimming World Cup, four Marathon Swim World Series events and a Diving World Series event in 2009.