Nasser Al Attiyah Claims Runner-up Spot in Jordan Rally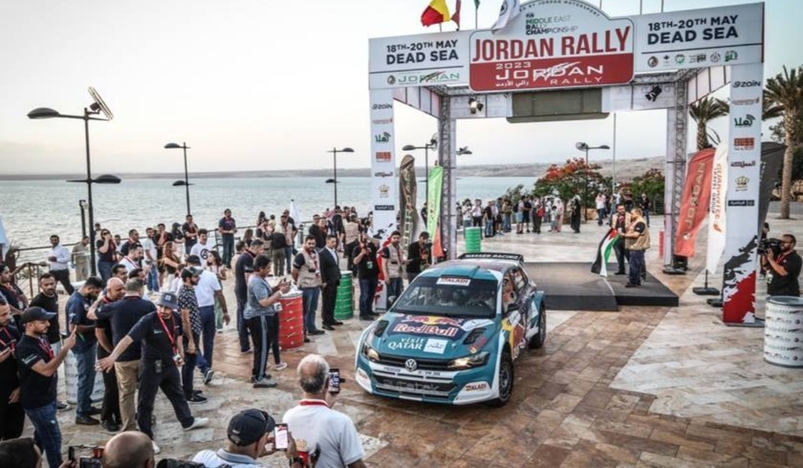 Nasser Al Attiyah Claims Runner-up Spot in Jordan Rally
Qatari driver Nasser Saleh Al Attiyah secured runner-up position in the 40th edition of the Jordan Rally: round three of the 2023 FIA Middle East Rally Championship (MERC) for the current season. The Rally was held over a period of three days and saw the participation of 25 crews representing seven countries.
Al Attiyah, accompanied by his French co-driver Mathieu Baumel and driving a Volkswagen Polo GTI, won second in overall standings, with an overall time of 2.31.22 hours, 7.04 minutes behind Omani Abdullah Al Rawahi who won the championship's first place together with his Jordanian co-driver Ata Al Hmoud, driving a Skoda Fabia Evo, finishing with an overall time of 2.24.18 hours.
Kuwaiti driver Meshari Al Thefiri and his Qatari co-driver Nasser Al Kuwari finished in third place driving a Mitsubishi Lancer Evo X, with an overall time of 2.32.55 hours.
Al Rawahi became the first Omani driver to ever win the Jordan Rally, following a fierce battle with Qatari Nasser Al Attiyah, whose car suffered some technical issues and a puncture in one of the tires.
(QNA)