MME Holds First Meeting of the National Team for Minamata Convention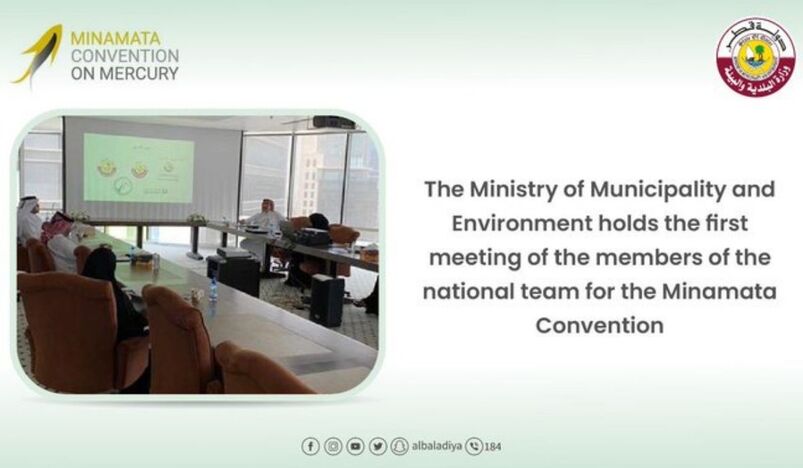 MME Holds First Meeting of the National Team for Minamata Convention
The Ministry of Municipality and Environment held Monday the first meeting for members of the National Team for the Minamata Convention, with the participation of the concerned authorities in the State.
The meeting discussed the obligations of the State of Qatar after joining the convention, and the role of each authority and future plans. The National Team will list the facilities, quantities and mercury waste in the country.
The convention, which the State of Qatar acceded to last year, aims to protect human health and the environment from mercury emissions and its anthropogenic releases, move to safe alternatives, and encourage awareness, training and prevention programs for individuals and professional workers, in order to raise awareness about mercury and its damages and reduce the pollution caused by it.
The Minamata Convention, which entered into force on August 16, 2017, is an international treaty of the United Nations Environment Program (UNEP) which aims at protecting humans from the risk of the emissions of mercury and mercury compounds.
The convention was adopted and signed on October 10, 2013 at a conference in Kumamoto in Japan. It was named after the Japanese city of Minamata, where a mercury poisoning disaster killed hundreds of people and infected more than 200,000 others with chronic diseases in May 1956. (QNA)