Man Utd sale: Qatar makes improved $6.9bn bid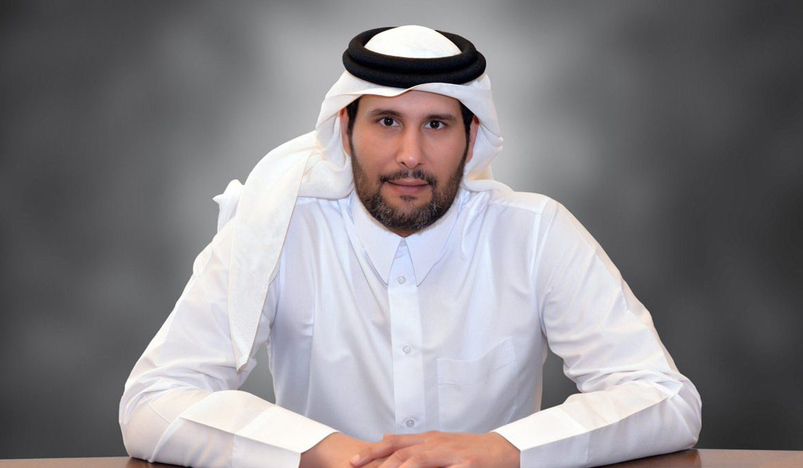 Sheikh Jassim
Qatar's Sheikh Jassim has submitted a fresh bid to buy Man Utd
Qatar's Sheikh Jassim bin Hamad al-Thani has made an improved offer of $6.9bn to buy Man Utd.
The fourth bid is the latest twist in the ongoing saga surrounding the sale of the English Premier League football side.
Sheikh Jassim and rival bidder Sir Jim Ratcliffe, owner UK chemicals company INEOS, submitted what were thought to be third and final offers for the 2010 Premier League champions.
Man Utd Qatar bid
Sheikh Jassim's Qatari group made a surprise fresh offer on Tuesday to take 100 per cent ownership of the club, following discussions with the Raine Group.
Reports in UK media suggested Ratcliffe was the preferred bidder. His offer was for around 50 per cent of the club and would leave Man Utd under the control of the Glazer family.

The latest Qatar bid, submitted at the eleventh hour, is reported to include funds to clear around $1.2bn in debt and also feature funds to develop the club and surrounding community.
Whether it will be enough to take full control of Man Utd remains to be seen.
The improved Qatar bid would eclipse the $6bn world record fee for a sports team paid for NFL side the Washington Commanders, although it still falls short of the $7.5bn asked for by current owners the Glazer family.
The owners have set no deadline on a potential sale of the club that has been running since the club was placed on the market last November.
A statement from Manchester United at the time said: "Manchester United plc, one of the most successful and historic sports clubs in the world, announces today that the Company's Board of Directors (the "Board") is commencing a process to explore strategic alternatives for the club.
"The process is designed to enhance the club's future growth, with the ultimate goal of positioning the club to capitalise on opportunities both on the pitch and commercially.
"As part of this process, the Board will consider all strategic alternatives, including new investment into the club, a sale, or other transactions involving the Company.
"This will include an assessment of several initiatives to strengthen the club, including stadium and infrastructure redevelopment, and expansion of the club's commercial operations on a global scale, each in the context of enhancing the long-term success of the club's men's, women's and academy teams, and bringing benefits to fans and other stakeholders"
Many Man Utd fans have been eagerly awaiting the potential sale to Qatar, with the bid said to include a promise to invest heavily in the squad as well as developing infrastructure around the club, including upgrades to the iconic Old Trafford Stadium and the surrounding area.
-Arabian Business