M7 Director: Qatar's Fashion Industry is Expanding Exponentially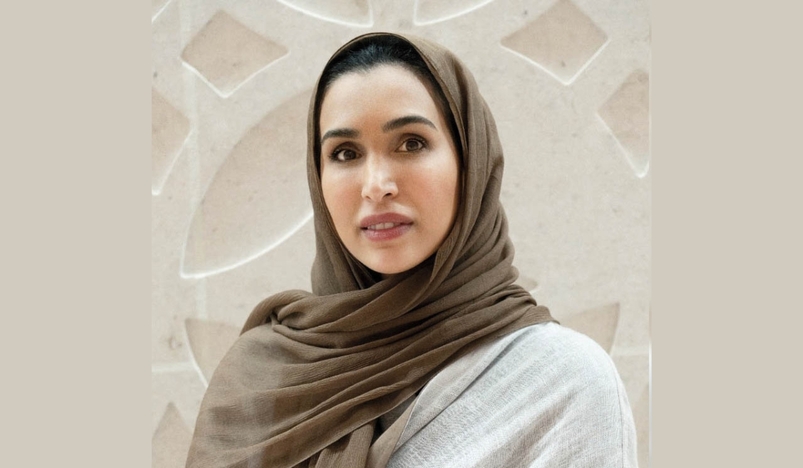 M7 Director, Maha Ghanim Al Sulaiti
According to Director of M7 Maha Ghanim Al Sulaiti, the fashion industry in Qatar has been expanding exponentially.
Al Sulaiti claimed that the country's fashion industry is experiencing "100 percent" quick expansion in light of the nation's recent hosting of the largest runway event in the world, "Qatar Fashion United by CR Runway," at the 974 stadium.
Al Sulaiti also expressed hope that the fashion show "will put Qatar's talent on the map amongst regional and international players in the industry. M7 is proud to be the vehicle that champions creative talents in Qatar."
The director also mentioned how M7 supported Qatari designers by providing a platform for their business and talent to grow.
The epicenter of innovation and entrepreneurship in design, fashion, and technology in Qatar is M7.
"We want to have a platform or an ecosystem that supports them (designers), so we bring together a lot of partners that support designers in their journey."
Out of the 150 designers who participated in the runway show, 21 were Qatari businesses who displayed their products in front of the more than 20,000 spectators.
Included among the Qatari brands are Aliya Al Obaidly, Harlienz, Hamadis, Drizzle, Trzi, Lorenaa Michelle, Mhefhef, Muna Saad, Aldukan, Wit Noiz, Naila Al Thani, Maryam Al Darwish, Tamader Alsultan, Ghada Albuainain, Hairaat, Khaltham's Pavilion, Yasmin Mansour, Wadha, Waad, TIIYA, and 1309.
In the meantime, the M7 Director emphasized that, given that the event was conducted in between the World Cup semifinal and championship games, "fashion plays a significant role in culture and sports."
"We see a lot of sports players or athletes really engaged in fashion as well, it's kind of a self-expression, your clothes express your culture, who you are and how you want to identify yourself, and there's a clear connection to the sports world – there's a lot of advancements in terms of fashionable wear in sports, not just wearing it for performance," she said.
By 2027, Statista, an online portal that specializes in market and consumer statistics, projects that the country's fashion segment's revenue will expand at an average annual rate of 14.21%, reaching a predicted market volume of $1.98 billion.
According to Statista, the sector will generate $1.02 billion in revenue this year alone.
In addition to M7, this year saw the opening of Liwan Design Studio and Labs, a facility devoted to fostering connections between and among design professionals who are essential to Qatar's developing creative community.
Both organizations are situated in Msheireb Downtown Doha and are a component of Qatar Museums' "Creative Hubs."