Local rain clouds expected from Wednesday until weekend says QATAR MET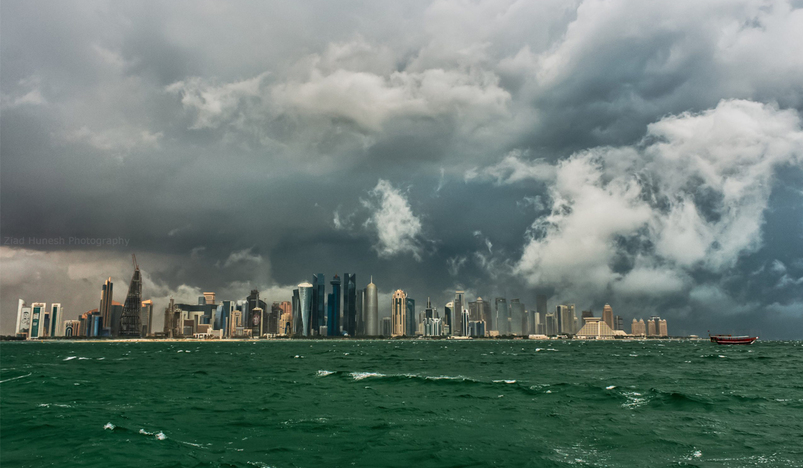 Qatar
In its latest weather update, Qatar Meteorology Department stated that chances of local rainy clouds are expected during the afternoon from Wednesday, August 16, until the weekend. 
It further added that the weather condition may become thundery in some areas at times during this period. 
A few days ago, the country received rain in parts of Al Utouriya in Al Shahaniya. This was followed by a thick shroud of dust that enveloped some areas in Qatar, which led to low visibility. 
A recent Civil Aviation Authority report marked August 10, 2023, as the first night of the star of Al Kilaibein, also known as Al Nathra, which is due to last for 13 days. 
The hot and humid temperatures will continue during this period, while the wind blows mainly northwesterly.
The star of Suhail however will appear in the middle of the Al Kilaibein, during which the temperatures begin to cool off slowly and gradually.