Local Dates Festival to kick off at Souq Waqif today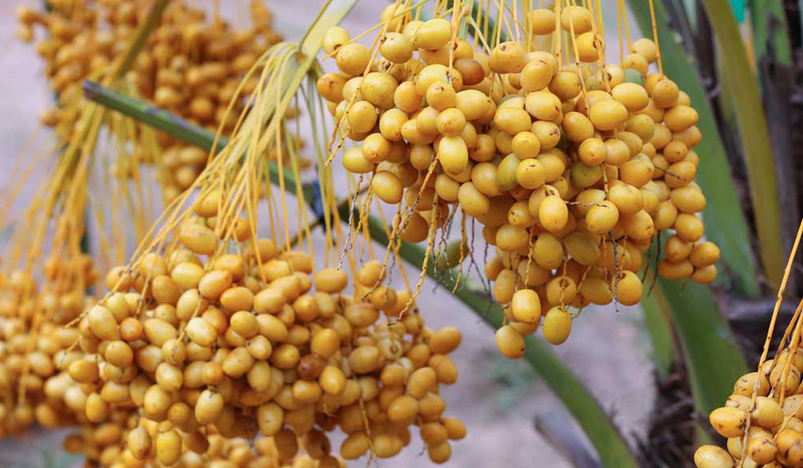 Dates Festival
The 8th Local Dates Festival will start on Thursday (July 27) at Souq Waqif. Organised by the Agricultural Affairs Department and Souq Waqif Management, the 10-day festival will see participation of more than 100 local farms. The festival, which will be held at Al Ahmad Square, will open doors to the public every day from 3:30 pm to 9:30 pm, and on Friday, from 3:30 pm to 10 pm.
The eighth edition of the Souq Waqif Local Dates Festival will begin tomorrow, July 27 with more than 90 farms participating. It will run until August 5.
The organisation of this festival comes within the framework of the great interest that Qatar attaches to supporting and encouraging local production of all national products, including dates, in conjunction with the season of date production in the country.
It is also part of the efforts to achieve food security, develop the agricultural sector, including palm trees, support farm owners and those interested in palm cultivation, and upgrade the varieties of dates in the country.
General Supervisor of the Festival Khaled Saif Al Suwaidi confirmed that the place designated for the festival was prepared with all the necessary equipment by the Organizing Committee of Celebrations in Souq Waqif. The tent in which the festival will be held has been set up in Al Ahmad Square. The tent will open doors to the public every day from 3:30pm to 9:30pm, and on Friday, from 3:30pm to 10:00pm.
Al Suwaidi stressed that Souq Waqif is keen on organising the festival annually in order to support local farms, explaining that Souq Waqif is distinguished by being an important tourist attraction for citizens, residents and tourists alike, in addition to its location in the centre of Doha, which makes it accessible to all.
He added that the current edition will also see the participation of local farms with dates and palm products that are produced locally.
Al Suwaidi explained that the organising committee in Souq Waqif has launched, for the first time, a competition for the best local dates in this edition and financial prizes will be given to the farms and companies winning the first three places.