Lebanon Army Commander Praises Qatar's Support to Lebanese Army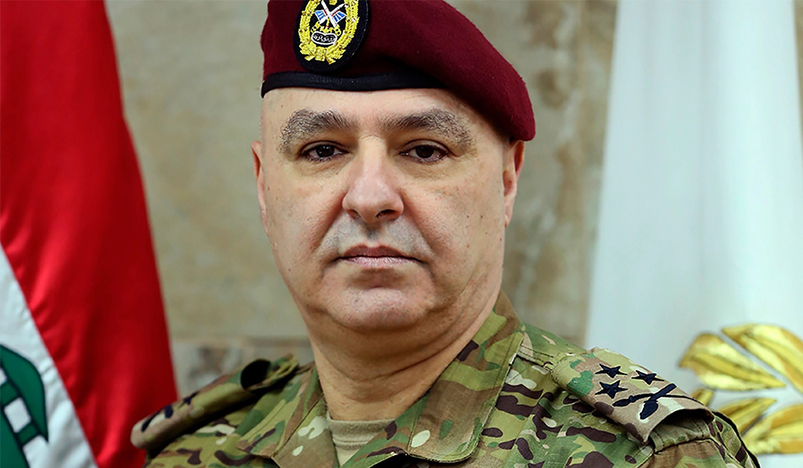 General Joseph Aoun
Commander of the Army of the Republic of Lebanon General Joseph Aoun expressed his gratitude to HH the Amir Sheikh Tamim bin Hamad Al-Thani for HH's support to the Lebanese Army.
Aoun said, in a statement issued by the Lebanese army, that the State of Qatar's provision of USD 60 million in support to the Lebanese army reflects Qatar's commitment to Lebanon, its people and its army, stressing that this aid is intended to support the elements of the army.
The commander of the Lebanese army pointed out that Qatar has always been a pioneer in standing by Lebanon, especially the army as Qatar took the initiative about a year ago to send monthly food aid to the military institution in the shadow of its suffering from the repercussions of the economic crisis that Lebanon is going through.
Thursday, Qatar announced that it had provided USD 60 million in support to the Lebanese Army.
The State of Qatar announced last July that it would support the Lebanese army with 70 tons of foodstuff every month for a year.
(QNA)