Lebanese Prime Minister: Doha Forum is Important Platform for Setting Vision for Future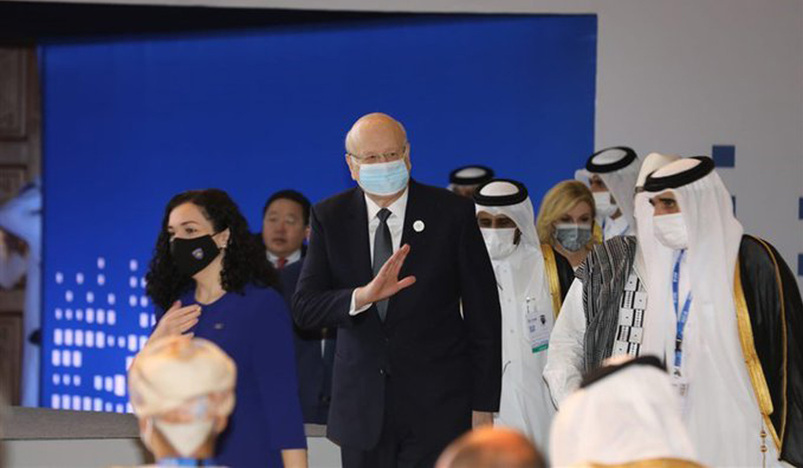 HE Najib Mikati
HE Prime Minister of the Republic of Lebanon Najib Mikati expressed his admiration for the great development witnessed by Doha Forum, which has become an important platform for sharing ideas and setting a vision for the future.
In a press statement today on the sidelines of the Doha Forum, HE the Lebanese Prime Minister expressed his gratitude for the permanent support of the State of Qatar to his country, stressing the importance of restoring his country's normal relations with all Arab countries, especially the Gulf countries.
On the differences with some Gulf countries, His Excellency said that these matters have passed and will disappear with my visits to the Arab countries in order to restore the relations back to normal, because we need these relations.
He said that the accumulation of problems in Lebanon resulted in what is happening today, noting that the government is restore the Lebanese economy after the two-year crisis of coronavirus, and is taking social measures, including distribution of direct aid to the poorest families, and negotiations are currently underway with the International Monetary Fund to develop treatments for the economic and social sectors in the country.
(QNA)