Lebanese President meets Ambassador of Qatar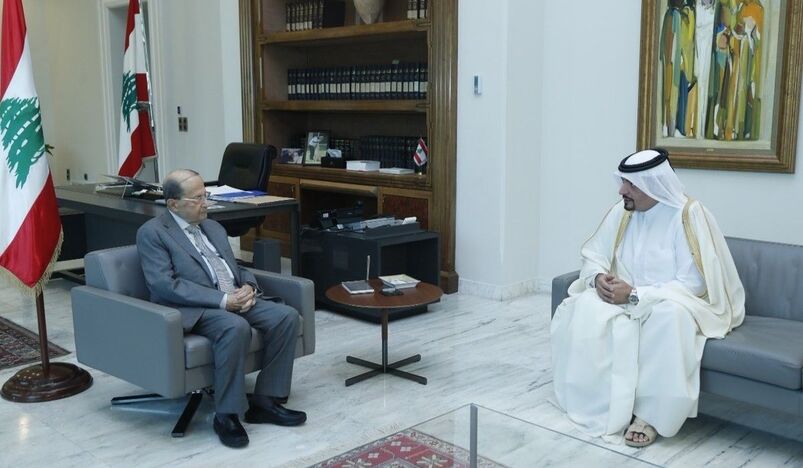 President of Lebanon HE General Michel Aoun meets Ambassador of Qatar to Lebanon HE Mohammed Hassan Jaber Al Jaber
President of the Republic of Lebanon HE General Michel Aoun met with Ambassador of the State of Qatar to Lebanon HE Mohammed Hassan Jaber Al Jaber, on the occasion of the end of his tenure.
During the meeting, HE the Lebanese President commended the efforts made by HE the Ambassador in strengthening brotherly relations and joint cooperation, and wished him success in his future missions.
HE the Lebanese President granted HE the Ambassador the National Cedar Medal (Rank of Senior Officer), which is the highest honor granted by the Lebanese Republic to non-president personalities, in appreciation of his efforts in strengthening bilateral relations.
For his part, the Ambassador expressed his thanks and appreciation to the Lebanese President for awarding him the National Cedar Medal and for the good cooperation, wishing the relations between the two countries further development in all fields.