IN-Q's F&B And Gift Shops Honored At First Qatar Tourism Awards For Outstanding Service Commitment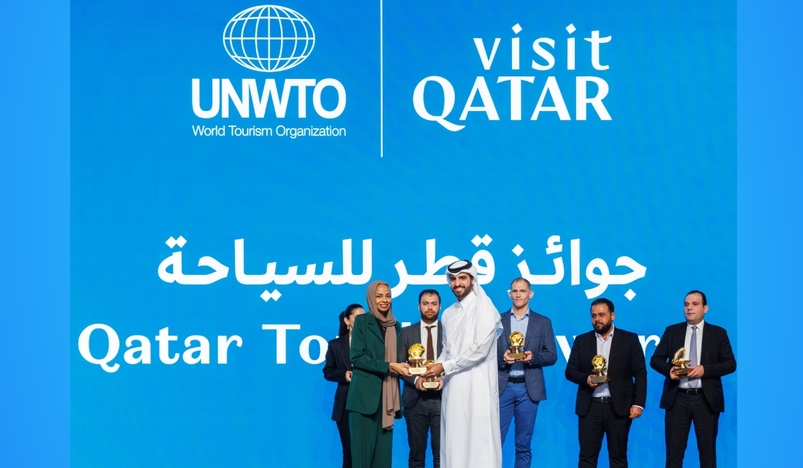 IN-Q's F&B Outlets & Gift Shops recognized at Qatar Tourism Awards for excellent service.
DOHA, Qatar, 19 November 2023 – IN-Q Enterprises (IN-Q), the commercial arm of Qatar Museums (QM), received four awards, during the prestigious inaugural Qatar Tourism Awards, for its renowned F&B outlets and culturally immersive gift shops.  The ceremony, held at Raffles Doha was graced by the esteemed presence of His Excellency, Mr. Saad Bin Ali Al Kharji, Chairman of Qatar Tourism and Ms. Basmah Al Mayman, Regional Director of the United Nations World Tourism Organization (UNWTO).      
In a collaborative effort with UNWTO, the Qatar Tourism Awards aimed to recognize and celebrate businesses that consistently demonstrate excellence in customer service delivery, showcasing their remarkable contributions to the tourism industry.
IDAM at the Museum of Islamic Art (MIA) claimed the coveted Outstanding Service Excellence Award in the Fine Dining Category.  Café #999 at the Fire Station and MIA Café both clinched the same accolade under the Café Category underscoring their commitment to providing memorable experiences in their artful settings and offers.
IN-Q Gift Shop across all of QM's locations, wins the Outstanding Service Excellence Award in the Retail and Local Shops category.  This is a testament to its dedication in offering an elevated gifting experience through its distinctive and memorable merchandise.
Kirstin Mearns, Chief Executive Officer of IN-Q, expressed her gratitude, stating, "Within such esteemed company, it is truly an honour to have received such prestigious awards for our restaurant, cafes, and retail shops. The Qatar Tourism awards represent our testament to unwavering service excellence across all our operations and is truly reflective of the dedication and expertise of our exceptional teams." She continued, "With this recognition comes responsibility, and we are determined to exceed what we have achieved and continue to elevate our offerings to enhance both local pride and, of course, the overall tourism experience in Qatar." 
The Qatar Tourism Awards serve as a beacon, highlighting IN-Q's relentless pursuit of service excellence.