IN-Q Catering offers Extraordinary Celebrations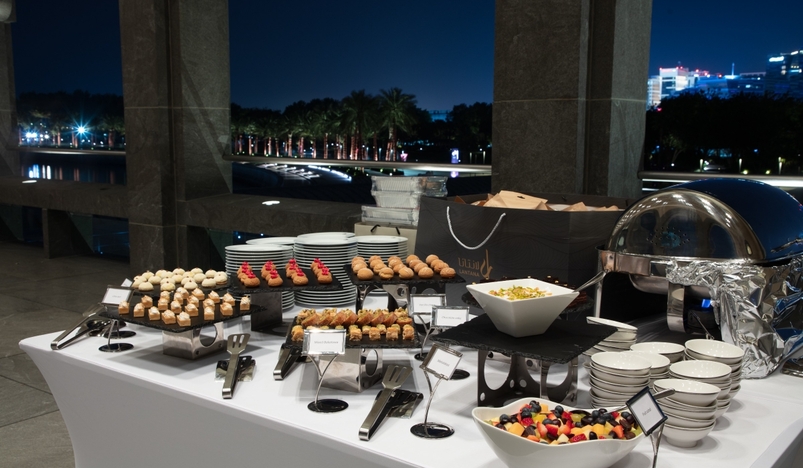 Celebrate special events with peace of mind with IN-Q Caterings
IN-Q Catering, the in-house caterer of Qatar Museums (QM) and all its venues, allows you to experience seamless perfection in your events with its bespoke menu and impeccable services. Its talented chefs and staff consider every aspect of the customer's culinary experience, ensuring that each dish not only appeals to the palate but is also visually captivating with its intricate and artful presentation. 
IN-Q Catering places high value on providing its customers with the best events possible and distinguishing each event from the others by understanding exactly what they want and delivering the desired results. Aside from QM venues, IN-Q Catering provides full-service outside catering in Qatar, with the ability to cater to a wide range of events. Its bespoke services uplift guests' experiences through great food and service, from intimate family reunions, graduations, wedding receptions to grand openings, VVIP events and corporate gatherings. 
Several notable events that IN-Q Catering has successfully provided banqueting services with, include the grand opening of the NMoQ and 3-2-1 Qatar Olympic and Sport Museum (QOSM), Vogue Arabia and Doha Forum gala dinners, Ferrari 80th anniversary event at Zubarah Fort, Hermes Heritage exhibition - Once Upon a Bag at NMoQ Baraha, Dior product launch event at NMoQ Old Palace, Bulgari gala dinner at NMoQ Old Palace, Louis Vuitton and Ralph Lauren Doha Store opening at Place Vendome, among many others.
"Our team is prepared to participate in corporate events and momentous occasions, whether at our venues or in preferred locations throughout Qatar. We look forward to creating memorable moments for our customers by allowing them to celebrate with confidence and peace of mind, knowing that every detail is taken care of," Yves Godard, IN-Q Director for F&B Operations shares.
Celebrate meaningful events with IN-Q Catering. To get a quotation, visit IN-Q Catering's website https://inq-catering.com/en or call 4422 4821 and send an email to INQCatering@qm.org.qa.