How to Land a Teaching Job in Qatar?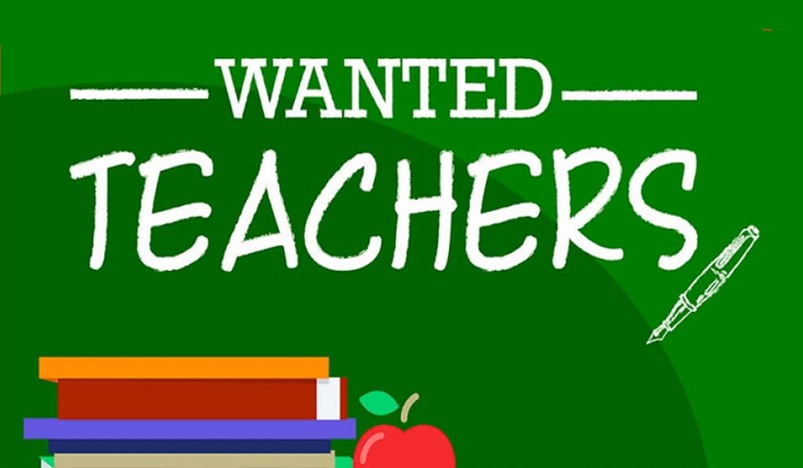 How to Land a Teaching Job in Qatar?
So, you want to be a teacher in Qatar but don't know where to start?
Here are some tips to maximize your success in landing a teaching job in this fast-developing country in the Middle East:
Qualifications
To increase your chances of getting hired, you must have any of the below qualifications:
- 2 or more years of teaching experience
- Qualified teacher for nursery, primary or secondary age
- At least a BA, BSc undergraduate degree in any subject that you'll teach
- Completed Newly Qualified Teacher (NQT) year at a British school in Qatar
- Acquired a TEFL, CELTA, or DELTA certificate or English-teaching experience
- Minimum of an undergraduate degree to be sponsored by a school
Requirements
If you're applying as a teacher or for other school jobs, you will need the following:
- Proofs of the qualifications mentioned above
- Police clearance certificate from your home country with no criminal record
- Good health to pass a medical exam in Qatar and to get a work visa
- Signed contract to teach between 1 to 3 years
- All documents must be legalized and authenticated for school, work permit, visa, and residency requirements.
While many teaching jobs in Doha are offered online, most schools use recruitment agencies to screen applicants before interviewing prospective teachers in person. 
If you're planning to start a teaching career in Qatar, B2C Solutions will certainly help you. Here is why this leading recruitment firm can make you stand out among all the other candidates for the job.
Find your next teaching position. Discover jobs available for teachers of all levels at B2C Solutions now!
Teaching Opportunities
- Nursery, primary, secondary jobs, and specialist education roles
- Kindergarten, primary/elementary, and high school jobs from classroom teacher to management positions
- Language Schools - There is a great demand for teachers in these schools. Many Qatari and other Arab adult learners, business professionals, and young children hope to improve their English language knowledge.
- Private International Schools are always on the lookout for International Baccalaureate (IB) teachers in subjects other than ESL. Native English speakers may be expected to teach maths, science, and even geography, to name a few.
- Tutoring - A good way to make extra money after-school or on the weekends, here you can get paid around 100-350 QAR. However, you will need to advertise your services by posting on online job boards.
B2C Solutions, can you refer your CV to all teaching jobs in Qatar, including vacancies for English teacher, math teacher, music teacher, Arabic teacher, art teacher, chemistry teacher, elementary teacher, French teacher, ICT teacher, KG teacher, lecturer, nursery teacher, PE teacher, physics teacher, primary teacher, science teacher, principal, professor, librarian, and more.
Teaching Benefits
Monthly Salary: 9,000 to 14,000 QAR or $2,400 - 3,700 (tax free)
Airfare: Provided for teacher and dependents (annual round-trip flights from your point of origin)
Working Hours: Usually from 7 am to 2 pm with July/August long break
Accommodation: Provided
Transportation: May be provided
Vacation: 6 weeks
Health Insurance: Provided for teacher and dependents
Contract Duration: One year, renewable
- Administrative or management positions may offer higher wages based on credentials and experience.
- Teachers who possess a valid license in Qatar will receive extra benefits besides the salary.
- Some teaching posts will extend the same benefits to teachers' family members and may even offer discounted schooling allowance for dependents' education.
Sponsorship
Kafala System
Qatar still operates under the Kafala system. This means every person in the country must be sponsored by an employer, organization, or even a spouse or family member if living as a dependent.
Husband's Visa
If a male spouse sponsors you, you have the option of remaining under this sponsorship but being employed by a school. An advantage to this is the flexibility to change jobs while you are in Qatar. However, you may not be able to receive a full package from schools if you're not sponsored directly by them. In this case, you would only receive a basic salary package.
Work Visa from School
If the school is sponsoring you, they will arrange for the visa paperwork. However, you will need attested documents from where you graduated. Generally, the process will take between 4-6 weeks.
Is it necessary to speak the Arabic language to get hired as a teacher?
Unless you are a fluent Arabic speaker, your job options will be restricted to private schools, universities, and training institutions.
International schools in Qatar can have students from Qatar, other Arabic countries, Latin America, India, Britain, Australia, South Africa, Canada, and the U.S., to name a few. 
Is being fluent in English a plus factor?
Qatar has many openings for subject teachers, as English is already widely spoken across the country. Therefore, there are plenty of jobs available for native English-speaking teachers. Teachers with British curriculum experience are previously preferred. Today, many schools are beginning to employ both U.S. common core standards and the IB program.
Most Qatar schools are likely looking for certified teachers having experience teaching primary and/or secondary school subjects for international schools, where the language of instruction is already in English. This is due to Qatar's large number of expats and the rapid growth of international schools in Qatar.
Are there opportunities for fresh graduates from the teaching field?
Schoolteacher vacancies at times are available to newly qualified instructors. As long as you are fully qualified from your home country, an international or British school is an option.
What if I graduated with an online or distance learning teaching diploma?
Online and distance learning qualifications are not accepted for work and residency permits in Qatar as a schoolteacher.
What is the age limit for any teaching profession?
In 2020, international schools state that the age limit for a work permit is under 50 years old. According to Qatar Law, the maximum age-eligible for visa regulation requirements and residency permit is under 60 years old.
How can I learn more about what school teaching offers?
Having thorough research about schools, reaching out to Qatar's teachers via Facebook forums and LinkedIn, networking with the TEFL Qatar group, and attending the numerous teaching conferences here can be your guide.
Education in Qatar
The school system is divided into four levels of education.
Kindergarten - English, math, and science; Working with Arabic co-teacher
Cycle 1 - English, math, and science; Own classroom
Cycle 2 - One of the following: English, math, or science; Own classroom
Cycle 3 – English only; Own classroom
Curriculums Used in Qatar
- National Curriculum for England (British National)
- IB, U.S./AP, or the local curriculum
Before you make the big move to teach in Qatar, consider the above essential points to fast-track your way up the teaching career ladder!