'Hotel Rwanda hero' arrives in Qatar after release from prison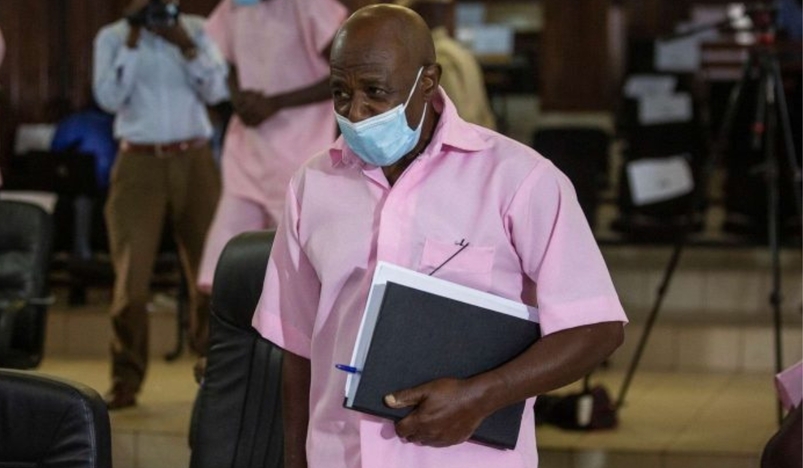 Paul Rusesabagina
Rwanda's opposition figure Paul Rusesabagina, widely known as the 'Hotel Rwanda hero,' arrived in Qatar on Monday just three days after being released from jail, sources confirmed to Doha News.
"I can confirm that Paul Rusesabagina has left Rwanda and is currently in Doha," United States National Security Council co-ordinator John Kirby is quoted as saying by reports.
The 68-year-old is set to have medical exams before departing for the US on Wednesday, the diplomats said.
"He will soon be making his way back to the United States. And his family is, as I'm sure no one is surprised, they're eager to welcome him back here, home," Kirby added.
"He needs care but will fly on to the US on Wednesday," said one Qatar-based diplomat privy to the case.
While Qatari authorities have yet to publicly announce his arrival, a source with knowledge of the matter confirmed the latest development to Doha News.
Following 938 days in jail, Rusesabagina, whose 25-year prison sentence was commuted by Rwanda's President Paul Kagame, was freed late Friday as part of a deal between the US administration and Rwanda, brokered by Qatar.
Before taking a flight to Doha, Rusesabagina, who was reportedly in poor health, slept at the residence of the Qatari ambassador in Kigali.
Yolande Makolo, spokeswoman for the Rwandan government, told the New York Times that the release comes following months of talks between Qatar, the Rwandan government, the White House and Rusesabagina's family.
Kagame was in Doha earlier this month, where he met with Qatar's Amir Sheikh Tamim bin Hamad Al Thani, though statements released at the time made no mention of Rusesabagina release.
Credits: Doha News