High Turnout at World Cup Promotional Tour in KSA, UAE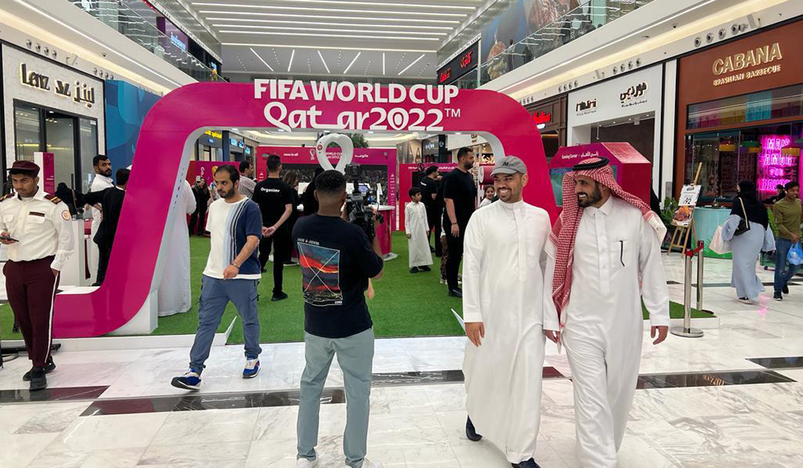 World Cup Promotional Tour
The promotional tour for the FIFA World Cup Qatar 2022, organized by the Supreme Committee for Delivery and Legacy (SC) in Saudi Arabia and the United Arab Emirates, witnessed a huge turnout.
The committee launched the promotional tour in conjunction with the two months mark to the commence of the tournament, which will be held for the first time in the Arab world and the Middle East.
The tour's activities will continue until September 28 in Al Nakheel Mall in Riyadh, Mall of Arabia in Jeddah and Mall of the Emirates in Dubai, aiming to introduce fans of all categories to the most important information surrounding the FIFA World Cup Qatar 2022, such as how to obtain a Hayya Card, and reserve accommodation. In addition to learning about the fans' experience and how to get around from and to the stadiums, as well as Qatar's entertainment and cultural attractions.
The Community Engagement and Commercial Development Executive Director at SC Khalid Al Naama said in a statement during his visit to Riyadh to follow up on the promotional tour, that the FIFA World Cup Qatar 2022 pavilion in malls witnessed a large turnout of fans who were eager to learn more about the tournament and receive practical information, adding that this was expected given the large number of ticket holders from Saudi Arabia and the UAE that confirmed their attendance to the tournament, in addition to the solid social ties and geographical proximity between the countries of the region, allowing the largest possible number of fans in the two countries to enjoy the World Cup competitions, the first of its kind in the Arab world and the Middle East.
The pavilion includes a special corner to assist in issuing the Hayya Card, reserve accommodation, as well as having an area for recreational games and a three-dimensional platform for taking souvenir photos.
(QNA)