HH the Amir, Turkish President Discuss Strategic Relations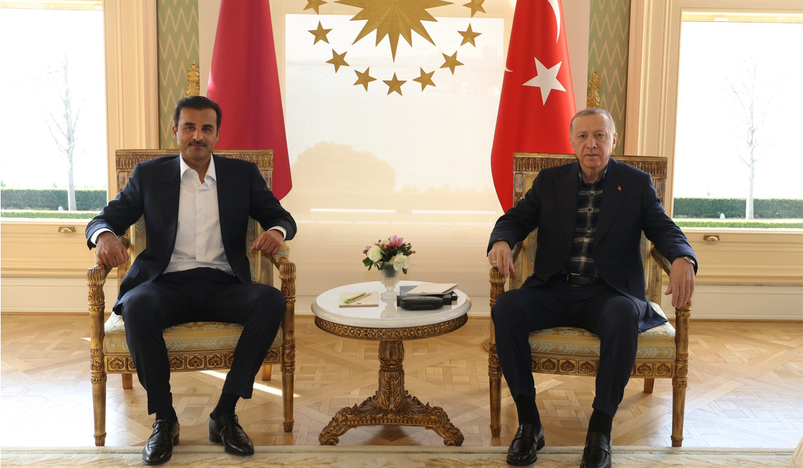 HH the Amir Sheikh Tamim bin Hamad Al-Thani with Recep Tayyip Erdogan
HH the Amir Sheikh Tamim bin Hamad Al-Thani discussed with HE President of the sisterly Republic of Turkiye Recep Tayyip Erdogan the existing strategic relations between the two countries, ways to develop them in various fields, and the latest developments in the region.
During the meeting held at Vahdettin Mansion in Istanbul on Sunday, views were exchanged on all issues and developments regionally and internationally.
In this regard, HH the Amir renewed his condolences to HE Turkish President for the recent earthquake victims, expressing the solidarity of the State of Qatar's leadership, government, and people with the brotherly Turkish people, and continuing to provide all aspects of support to overcome the repercussions of this crisis.
On this occasion, HE Turkish President hosted a luncheon banquet in honor of His Highness and the accompanying delegation.
(QNA)