HH the Amir Leads Well-Wishers to Welcome UAE President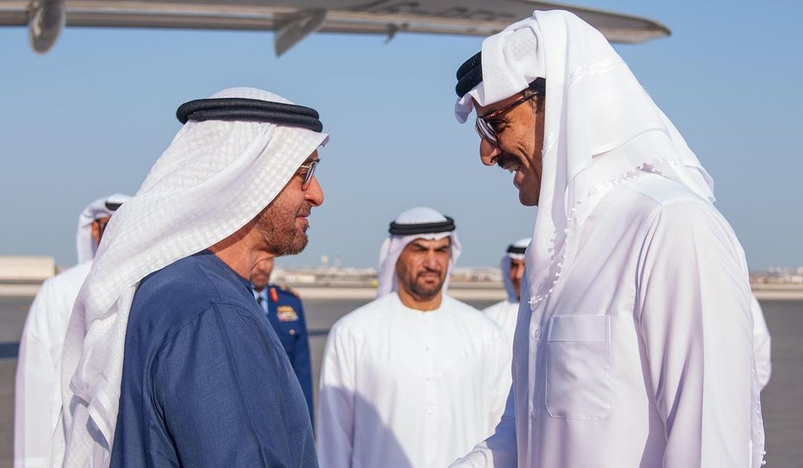 HH the Amir Sheikh Tamim bin Hamad Al-Thani and Sheikh Mohammed bin Zayed Al Nahyan
HH the Amir Sheikh Tamim bin Hamad Al-Thani led well-wishers to welcome his brother HH President of the United Arab Emirates Sheikh Mohammed bin Zayed Al Nahyan upon his arrival and the accompanying delegation at the Doha International Airport on Monday on a visit to the country to attend the opening ceremony of the 2023 Doha Horticulture Expo.
Also present to welcome HH President of the United Arab Emirates was HH Personal Representative of HH the Amir Sheikh Jassim bin Hamad Al-Thani.
HE Chief of the Amiri Diwan Sheikh Saoud bin Abdulrahman Al-Thani and HE Ambassador of the UAE to Qatar Sheikh Zayed bin Khalifa bin Sultan bin Shakhboot Al Nahyan were also present.
(QNA)