Hamad Port achieves six million containers milestone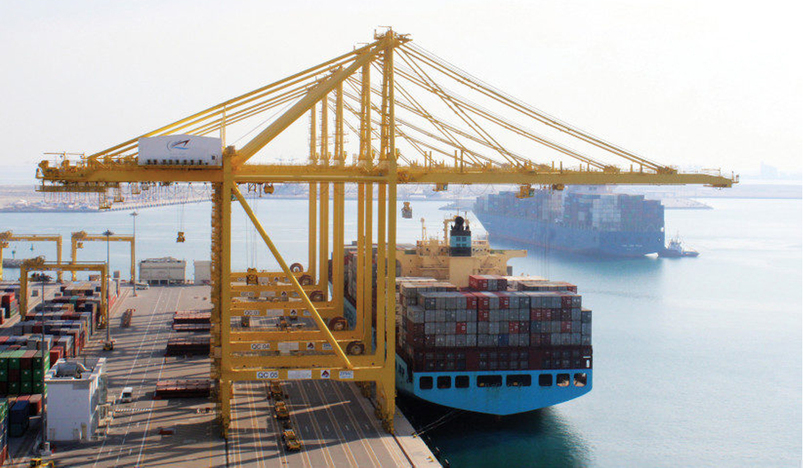 Hamad Port
Hamad Port, Qatar's gateway to the world, handled its six millionth container on 27th September, Monday, marking a historic milestone. A total of 13 million freight tonnes of non-containerised cargo has been handled by the port since its opening. The news was announced yesterday by QTerminlas, Hamad Port's terminal operator.
"QTerminals is proud to achieve two new milestones of handling 6 million TEUs and 13 million freight tonnes of non-containerised cargo at Hamad Port since the start of operations," the company said in a tweet. 
Hamad Port in Umm Al Houl was officially inaugurated in September 2017 by His Highness the Sheikh Tamim bin Hamad Al Thani. The port has been operational since December 2016. Hamad Port was ranked among the top 120 container ports in the world in August 2019. The port was ranked 114th out of 120 container ports in 2018. Upon completion of all construction phases, the port will have a capacity of 7.5 million TEUs per year.
In addition to becoming a primary trade hub, the port maintains a high standard of safety for its employees. QTerminals reached five million man-hours without a Lost Time Injury (LTI) in August this year at the port.
At a height of 110 metres, Hamad Port has a uniquely designed port control tower. It also has a ship inspection platform, multiple maritime facilities and a customs inspection area for rapid cargo clearance. The [port also has additional utilities like mosques, rest areas, storage units, medical units and offices required for the smooth operation of the port. 
As of September 2019, Hamad Port holds the Guinness World Record for the deepest artificial basin ever constructed on Earth. The basin at the port is 4 kilometres long, 700 metres broad, and 17 metres deep. Mwani Qatar and the Mediterranean Shipping Company (MSC) inked a container services agreement in November 2019 to use Hamad Port as a regional centre to manage trans-shipments for up to 150,000 Twenty-Foot Equivalent Units (TEUs) each year, with a goal of one million TEUs by 2023.
Meanwhile, near the port, the Ministry of Municipality and Environment is constructing a massive veterinary quarantine facility. According to a recent official, the Hamad Port veterinary quarantine is located 90 kilometres from the port and has sheds that can house 40,000 sheep, 2,000 camels, and 4,000 cows. In addition to the administrative building and different storage areas, the facility also contains an emergency veterinary clinic, an integrated veterinary laboratory, and an autopsy room.