Hajj: These 10 vaccines are approved by Saudi Arabia for pilgrims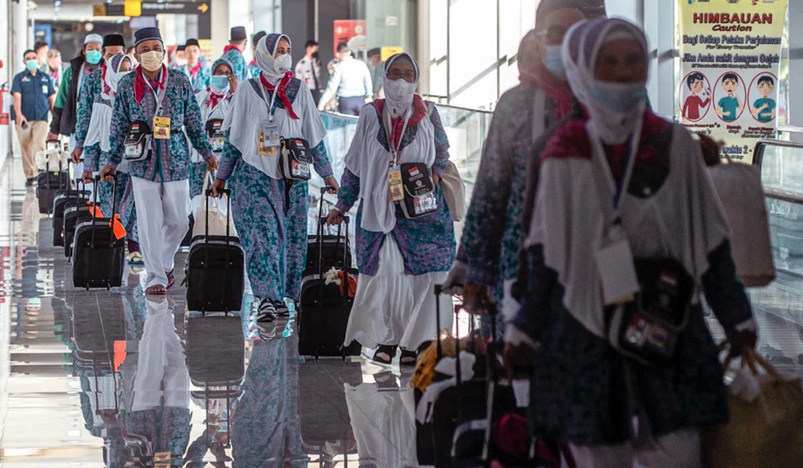 Hajj pilgrims
Health guidelines set for pilgrimage to be attended by 1 million people
Saudi Arabia has specified 10 vaccines against COVID-19 for pilgrims who will perform this year's Hajj.
The Saudi Health Ministry announced the names and required doses of these vaccines that pilgrims must receive before attending the upcoming Hajj in the kingdom.
The approved vaccines are: Pfizer/BioNTech (two doses); Moderna (two doses); Oxford/AstraZeneca (two doses); Janssen (one dose); Covax (two doses); Nuvaxovid (two doses); Sinopharm (two doses); Sinovac (two doses); Covaxin (two doses) and Sputnik V (two doses), according to the ministry.
Eligible pilgrims this year must be under 65, fully vaccinated against COVID-19 and present a negative PCR test result of a sample collected within 72 hours from departure to the kingdom, the ministry said on its portal.
As part of health guidelines, the ministry said that pilgrims, especially older individuals, are recommended to avoid direct exposure to sun while performing rituals and to drink sufficient amount of fluids.
Home countries are requested to provide education on health-related illness to their pilgrims prior to travel. Medications that can exacerbate dehydration such as diuretics, or interfere with heat exchange may need adjustment by treating physicians, it added.
In April, Saudi Arabia said it would allow 1 million pilgrims from inside and outside the kingdom to perform this year's Hajj due in July, after restricting the annual ritual to some thousands of Muslims living inside the country for the last two years due to COVID-19 outbreak.
Around 2.5 million Muslims from around the world used to attend Hajj in Saudi Arabia every year before the pandemic.