Hajj Pilgrims still required to have 2 COVID vaccine shots, 1 booster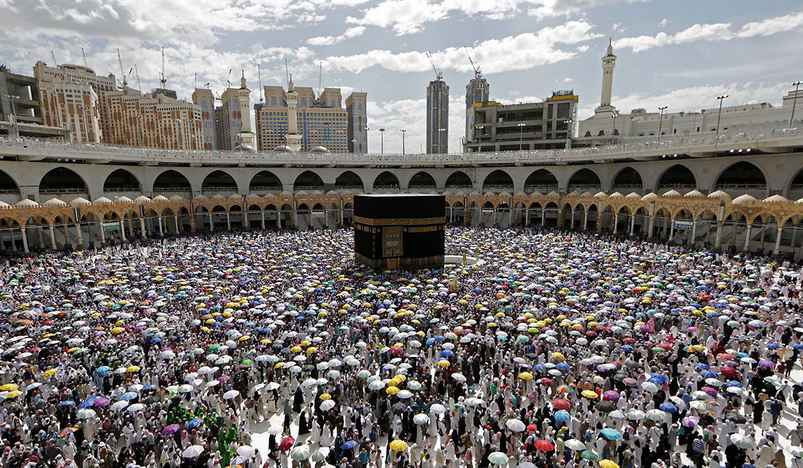 Hajj Pilgrims
Two COVID vaccine shots and 1 booster dose are required to perform Hajj in Saudi Arabia this year
Muslims planning to perform Hajj in 2023 are still required to have taken two COVID-19 vaccine shots and 1 booster jab.
According to Saudi Arabia's Ministry of Health, worshipers from all countries have to comply with this law and other local preventative regulations whilst performing Hajj – one of the five pillars of Islam and is a pilgrimage every adult Muslim must make at least once in their lifetime if they have the means.
The approved vaccines in Saudi Arabia include: Pfizer-BioNTech, Moderna, Astrazeneca, Covovax, Nuvaxovid, Sinophram, Sinovac, Covaxin, Sputnik-V, and Janssen (1 shot).
Those who have not yet been vaccinated can do so 10 days before the Hajj season begins, the Saudi Gazette reported, adding that taking a booster dose is mandatory.
This year, the Hajj season will take place from June 26 to July 1.
Pilgrims must also be vaccinated against seasonal influenza and meningitis.
Saudi Arabia confirmed earlier this year that it will no longer impose age and travel limitations and that the number of visiting pilgrims will return to pre-pandemic levels. In 2019, an estimated 2.5 million Muslims performed Hajj in Saudi Arabia.
Since the pandemic's onset, various restrictions were introduced to limit the spread of COVID-19. These limitations previously meant that visitors between the ages of 18 and 65 were only allowed to perform Hajj.
However, in December, Saudi Arabia lifted COVID vaccine requirements for Umrah pilgrims traveling from selected countries.