Guide To Know For Eligibility To Pursue PMP Certification Course In Qatar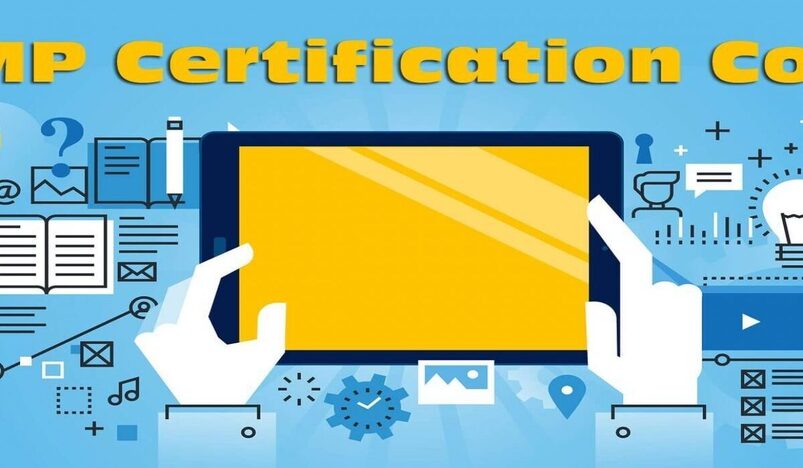 PMP Certification Course
PMP, or Project Management Professional certification, remains one of the most valuable certifications for project managers. This certification can boost your value as a candidate, irrespective of your industry. PMP certification in Qatar is popular because there are many petroleum, chemical, and real estate companies in the country. These industries handle vast projects requiring PMP methodologies to meet the requirements.
However, before you choose any PMP certification training, you must be aware of the educational and experience requirements of the certification.
That is what we are going to discuss in the post.
Project Management Institute (PMI) conducts the PMP exam. Team Academy has been helping professionals with certification courses in Qatar for years. We understand that you will need to pass the PMP certification program. The exam tests your academic knowledge to ensure that you have enough theoretical background to manage projects. It also requires you to have soft skills acquired through working experience. The experience requirement for the PMP examination will differ based on your educational background.
Let's see the eligibility criteria you need to fulfill for PMP certification in Qatar.
The eligibility requirements for PMP
Most PMP certification training programs will require you to fulfill some requirements to be eligible for the exam.
PMP eligibility requirements:
The PMP certification exam requires candidates to hold a bachelor's degree or the global equivalent degree with at least three years of project management experience. The experience must be comprised of over 4,500 hours you must have spent directing or leading the project. It also requires an additional 35 hours of project management education.
If you do not have a four-year bachelor's degree, you must hold a secondary diploma (high school or global equivalent) with over five years of project management experience. The five years' experience must comprise 7,500 hours spent directing or leading projects and additional project management education of around 35 hours.
Here's a quick view of the eligibility criteria for PMP certification training:
| | | |
| --- | --- | --- |
| Eligibility Requirement | Four-year degree or global equivalent | Secondary degree or global equivalent |
| Years of Project Management Experience | 3 Years (36 months) | 5 Years (60 months) |
| Leading & Directing Projects Experience | 4,500 Hours | 7,500 Hours |
| Project Management Education Experience | 35 Hours | 35 Hours |
This is introductory information about the eligibility requirement for the PMP exam. If you want comprehensive information on PMP certification in Qatar, you should refer to the PMP® Credential Handbook. The handbook is available for free download on PMI's website. We recommend you go through the handbook as there is everything about PMP certification in this guide, such as eligibility, how to apply, and what is asked in the exam.
Why take the PMP certification exam? 
According to the PMI, project managers with a PMP certification earn more than their non-certified counterparts. When you have this certification, it is a showcase of your knowledge and expertise in the domain. PMP is given more credit than other certification courses in Qatar because of PMI's high standards and strict application and audit process. One must have the pre-determined educational and experience requirements to be PMP certified.
A PMP certification is a valuable skill added to your resume. Employers highly regard candidates with the certification because it highlights that you have met the strict PMP certification requirements. This demonstrates a certain level of practice and knowledge in project management. As the certification is sought after by recruiters across industries, it becomes much easier to find high-paying, challenging, and stimulating work opportunities if you are a PMP-certified project manager. It also leads to network development as you connect with other certified project managers, and it builds your professional network. In career growth, networking in the industry is essential.
How much does PMP certification cost in Qatar? 
The PMP certification cost in Qatar is consistent with the global fee structure. The exam fee is only accepted in US dollars and is determined by the PMI. 
As per the norms, the PMP certification exam cost is $555 for non-PMI members and $405 for PMI members. You can appear for the re-examinations thrice, paying a fee of $275 and $375 per appearance, respectively. After successfully attaining the PMP certification in Qatar, you will have to renew it for a price. The renewal cost of PMP certification is $60 for PMI members and $150 for non-PMI members. 
Conclusion 
Project Management Professional certification remains one of the most competent and credible qualifications for project managers across industries. We hope this eligibility criteria guide provides you with all the information. Anyone meeting the mentioned eligibility criteria can pursue a PMP certification course in Qatar.
Team Academy remains a preferred choice for certification courses in Qatar. Our PMP certification training has helped hundreds of project managers successfully pass the exam.