GCO launches WhatsApp service to provide clarity on labour laws and regulations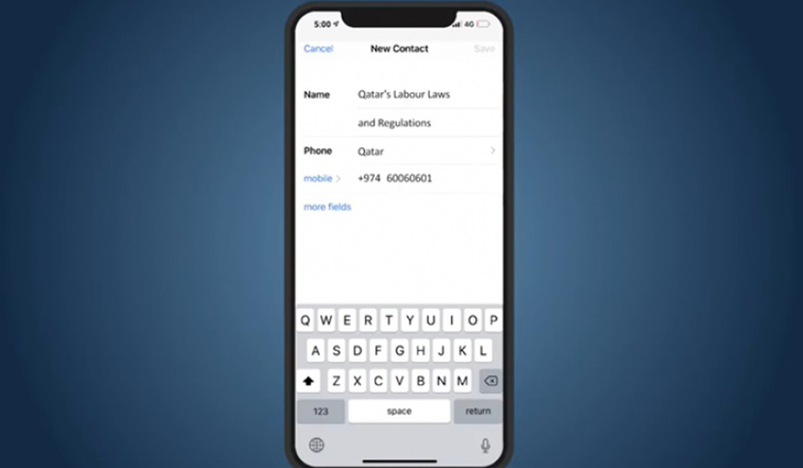 GCO launches WhatsApp service to provide clarity on labour laws and regulations
The Government Communications Office of the State of Qatar, in cooperation with the Ministry of Administrative Development, Labour and Social Affairs, today launched a service to provide information regarding Qatar labour laws and regulations on WhatsApp.
The new, free service is a helpful source of up-to-date, reliable information for employers and expatriate workers about their rights, Qatar Visa Centres, answers to the most frequently asked questions about labour laws.
This 24-hour information service is an automated chatbot and is available in six languages: Arabic, English, Urdu, Hindi, Nepali and Malayalam.
Everyone can subscribe to this free service by adding the number +974 6006 0601 in your phone contacts, and then sending a WhatsApp message in any of the six available languages to get started. 
You can activate the service here or via +974 6006 0601.