From Dubai to Abu Dhabi: 6 Spots Worth Visiting in the UAE's Capital City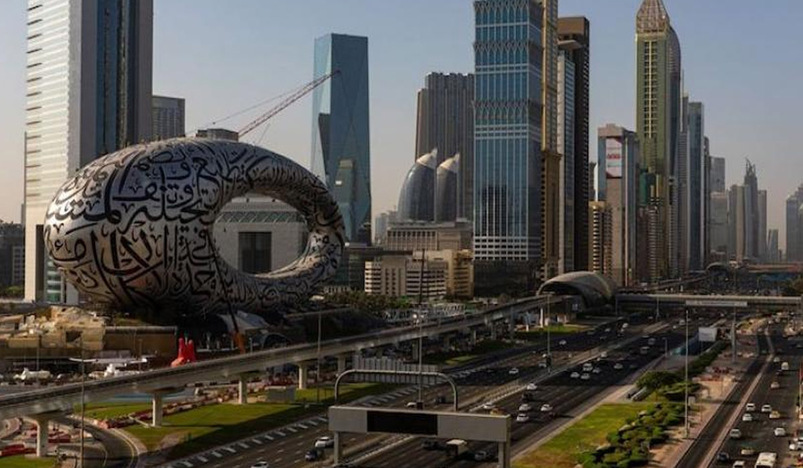 From Dubai to Abu Dhabi: 6 Spots Worth Visiting in the UAE's Capital City
Abu Dhabi is approximately 135 km or 84 miles away from Dubai. With this distance, you can easily visit the country's capital city whenever you are in the City of Gold. And although Abu Dhabi is not as famous as Dubai among tourists, the UAE's capital city has plenty of attractions that won't fail to excite and satisfy visitors.
The year-round sunshine, outstanding historical and modern architecture, and natural and man-made attractions make Abu Dhabi one of the must-visit cities in the UAE and Gulf region.
Due to this reason, aside from going on the  best excursions in Dubai, you will do well to take a few days off from your work, business or leisure trip in this city and visit the fascinating emirate of Abu Dhabi.
Getting the Most From Your Journey and Stay in Abu Dhabi
If you can only spend a day or two in Abu Dhabi, taking a flight from Dubai is the quickest way to reach the UAE's capital city.
A convenient, unique, fun, and fast way to get to Abu Dhabi from Dubai is to charter a seaplane. If you choose the right operator, you can also tour the city through their customized excursions. You can enjoy a scenic flight as well as you traverse the two cities.
And since you will only be in Abu Dhabi for a day or two, make sure you put these places on the top of your list for  your visit here:
1.Corniche Beach
Corniche Beach is Abu Dhabi's most famous and familiar beach. It is the main promenade that runs between the city center and the Arabian Gulf Sea.The coastline boardwalk is four miles long with paved walkways and benches and gardens that overlook the sea.
The Corniche has three sections — one each for singles and groups, families looking for a quiet day at the beach, and families with children who want to have fun.The Corniche also has several children's play areas, cycling and pedestrian pathways, coffee shops, and restaurants. Additionally, the area has a number of sports facilities which everyone can use for free.
The Corniche Beach is one of the best spots for swimming, snorkeling, speed boating, and jet-skiing in Abu Dhabi.
The Corniche can get quite busy and crowded during the weekend. If you want to spend a few hours here, it is best to come really early.
2. Saadiyat Island
If you can't get enough of the beach, Saadiyat Island should be your next destination.Saadiyat Island is one of the most picturesque natural places in Abu Dhabi. The area is divided into public and private beaches.
The area is home to several luxury resorts and hotels. Aside from the calm, turquoise waters and white sands, there are plenty of private pools where you can relax.  
It is the perfect place to have a resort holiday in the UAE.
Saadiyat Island is also popular for its conservation efforts to help protect the Hawksbill turtles that nest in the area. Aside from these fascinating endangered species, if you're lucky, you may also see some dolphins swimming in the Gulf waters.
3. Yas Island
Yas Island is a complete entertainment hub several minutes away from the Abu Dhabi International Airport.
Yas Island is known worldwide as the home of the Formula 1 Abu Dhabi Grand Prix. The Yas Marina Circuit is considered one of the most appealing and challenging race tracks in the world.
If you have always wanted to try racing on a race track, you can drive a kart, Aston Martin GT4, Mercedes AMG GTC, or a Chevrolet Camaro. The circuit also has exclusive Passenger Experiences which allow you to ride in a Caterham Seven, Yas Radical Supersport, and the other race cars here with a trained driver.
You will find the Ferrari World, Warner Bros. World, Clymb (home of the world's widest indoor skydiving flight chamber and tallest indoor climbing wall), Yas Waterpark, and Yas Mall in Yas Island.
Finally, Yas Beach is another beautiful beach in Abu Dhabi worth visiting. Its soft white sand, azure water, and beachfront restaurant and cafes allow you to have a great time here.
4. Eastern Mangroves National Park
If you want to try some water sports and explore one of the most scenic natural spots in Abu Dhabi, head to the Eastern Mangroves National Park.Standing at 19 square kilometers, this national park is one of the biggest areas of protected mangroves in the UAE.
To explore the park, you can go on a boating, kayaking, or paddleboarding tour. While floating on the clear calm water, you will be able to see a variety of fascinating fishes, crabs, and other types of shellfish. You might also see some dolphins in the area.
The Eastern Mangroves National Park is also a well-known bird-watching spot since it is home to more than 60 avian species.
5.Al-Ain
Abu Dhabi's Golden City is one of the best attractions in the emirate.Al Ain is home to the UAE's oldest museum, the Al Ain Museum. It houses a collection of various archeological finds and ethnography in the country.
The Al Ain Museum is part of the Al Jahili Fortress, one of the restored and well-maintained fortresses here.
The area is also home to the Al Ain Palace Museum, which has a fine art gallery and various collections depicting traditional Emirati life.The Al Ain Zoo is located here as well, which includes a safari tour experience where you can see various species of African and Arabian animals roaming in a carefully created natural-style habitat.
6.Sheikh Zayed Grand Mosque
Lastly, a trip to Abu Dhabi won't be complete without visiting its most famous attraction: the Sheikh Zayed Grand Mosque.
The Sheikh Zayed Grand Mosque is one of the largest mosques in the world.
It is one of the most significant examples of contemporary Islamic architecture which successfully combines Fatimid, Mamluk, and Ottoman architectural styles.
The mosque has an eye-catching white and gold façade, 82 domes, and more than 1,000 columns. It is also home to the world's largest chandeliers. 
The Sheikh Zayed Grand Mosque is one of the only two mosques in the UAE that allows entry to non-Muslim tourists.
If you want to know about the Islamic culture and religion, you have to visit the Sheikh Zayed Grand Mosque.
With several attractions worth exploring in Abu Dhabi, whether you are staying in or only visiting Dubai, make some time to take a side trip to this neighboring city.
AUTHOR BIO
Mithu Agarwal is the Commercial Director at Seawings LLC, a trusted provider of commercial seaplane tours and charters in the UAE. The company offers aerial tours of the UAE, taking off from the Dubai Seaplane Terminal, Port Rashid and JA The Resort through which you can discover the thrill of travelling by a seaplane. Whisking passengers to 1500 feet, the route soars past the iconic city skylines, offering sublime views of the country's architectural marvels.