Things to look forward to in 2023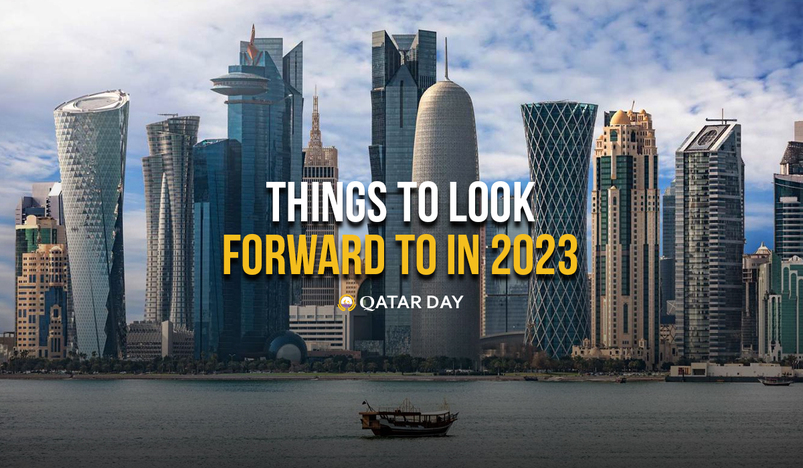 2022 is almost over here is a list of some amazing things to look forward to in Qatar 2023
After an exhilarating run of the FIFA World Cup 2022, Qatar is gearing up for yet another spectacular year ahead. If you are still experiencing post fifa withdrawals like we are, here areThings to look forward to in 2023
Here is a list of events to look out for in 2023 that is sure to lift your spirits. 
AFC ASIAN CUP 2023
For the die hard football fans in Qatar, the country is set to host yet another exciting season of the game in 2023. The 2023 Asian Cup Football tournament will be held in Qatar. This is the third time Qatar will be hosting the tournament, having staged it in 1988 and 2011.  
EXPO 2023 DOHA QATAR
2023 International Horticultural Exposition, the International Horticultural Expo to be hosted in Doha from October 2023 to March 2024. Expo 2023 Doha will be the second-largest global event in Qatar after the World Cup with participants from over 80 countries expected to showcase their products, service and research. 
FORMULA 1 - QATAR GRAND PRIX
After successfully hosting the country's first ever Formula 1 Grand Prix in 2021, Lusail International Circuit is back again to host an F 1 event in 2023. F1 fans who missed the last edition can witness the event from October 6th to 8th 2023.  
GENEVA INTERNATIONAL MOTOR SHOW QATAR 2022
Here's yet another exciting news for car enthusiasts - The Geneva International Motor Show is set to take place in Qatar from 5 to 14 October 2023, coinciding with the F1 Grand Prix 2023. This October, get ready for an unforgettable automotive experience!
FINAL PHASE - HAMAD INTERNATIONAL AIRPORT EXPANSION 
The final phase of the Hamad International Airport Expansion project is set to begin in 2023. The project is expected to increase the Airport's annual passenger handling capacity to more than 70 million passengers a year. 
INSTITUTE OF TRAVEL TOURISM CONFERENCE
Qatar Tourism has announced that Doha will be hosting its first edition of the  Institute of Travel and Tourism Conference(ITT) in  2023. The ITT conference is among the UK travel industry's most important events and is expected to be held from 5-7 June in Doha at Waldorf Astoria, Lusail.
QATAR AUTO MUSEUM
Yet another architectural masterpiece is to be unveiled in Qatar with the opening of the Qatar Auto Museum, located along the Lusail Expressway between the 5/6 Park and Katara Cultural Village. The 30,000-square-meter (320,000-square-foot) museum will include permanent galleries and temporary galleries that explore the past, present and future of the automobile and its impact on global life and culture.
EMERGE GALA - FASHION FOR RELIEF
Qatar Creates and EMERGE are hosting a Fashion Show under the patronage of HE Sheikha Al-Mayassa bint Hamad Al-Thani and co-hosted by International Supermodel, Naomi Campbell. The star studded gala is scheduled to take place on 28th of October 2023, at the Ceremonial Court of Education City. 
 
OOREDOO DOHA MARATHON
The 11th edition of the Ooredoo Doha Marathon is to take place on January 20 2023 in partnership with Qatar Athletic Federation. The prestigious event is back with an upgraded route and will take athletes past some of Doha's most iconic landmarks.