First Qatari-Saudi Coordination Meeting Regarding Fans' Entry During FIFA World Cup Qatar 2022 Start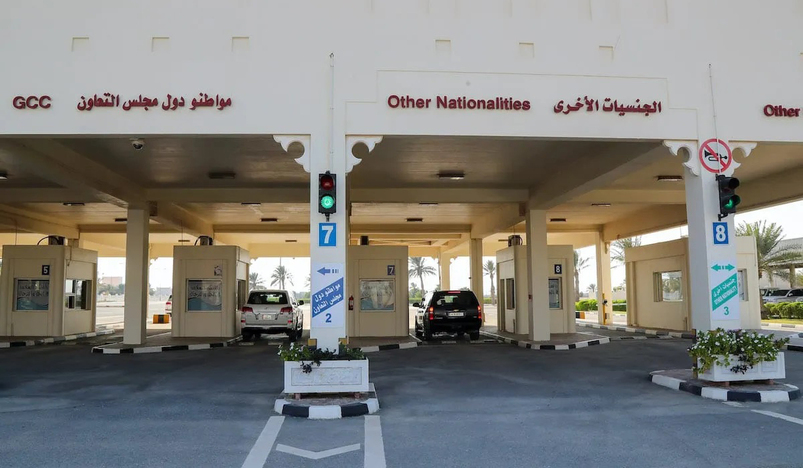 Abu Samra border
The first Qatari-Saudi coordination meeting regarding entry procedures for arrivals through the Abu Samra border crossing during the FIFA World Cup Qatar 2022 began Wednesday. The meeting will last for two days at the Sheraton Doha Hotel.
Border Passports Department Director Brigadier General Nasser bin Abdullah Al-Thani chaired the Qatari delegation to the meeting, while the Saudi delegation was headed by Assistant Director General of Passports for Ports Affairs Brigadier General Saud bin Bandar Al Soor.
At the beginning of the meeting, Brigadier General Nasser bin Abdullah Al-Thani welcomed the delegation to their second country, Qatar, wishing them success. He hoped that the efforts exerted would result in the required coordination that contributes to the flow of the fans to the State of Qatar. After that, a presentation was displayed reviewing Qatar's preparations to host this huge event and the entry and exit mechanism for fans.
Also, the meeting discussed the mechanism of coordination with the fans goups from the Saudi and Qatari sides, where coordination is carried out in this regard between the Qatar Football Association (QFA) and its Saudi counterpart, as well as between the Abu Samra and Salwa passport centers. Furthermore, it reviewed the mechanism for the entry and exit of the fans, and several topics on the agenda.
(QNA)