Final phase of Msheireb Downtown Doha project now completed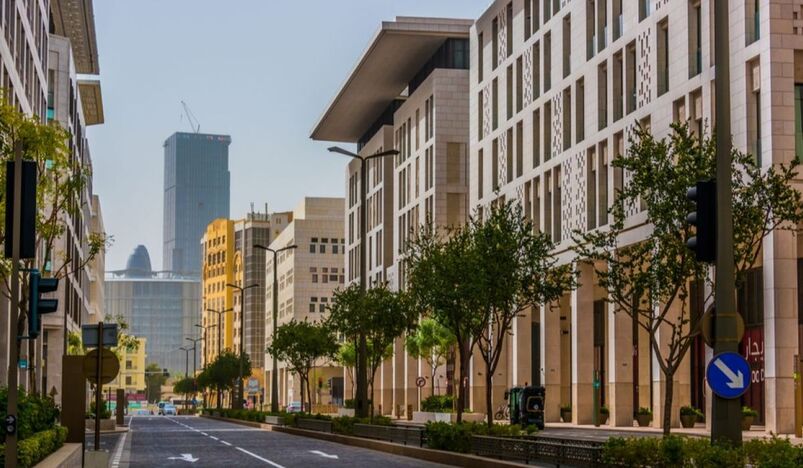 Msheireb Downtown Doha
Doha, Qatar, February 22, 2022: Msheireb Properties, Qatar's leading sustainable property developer and a subsidiary of Qatar Foundation for education, sciences and community development, announced the completion of all works in the fourth and last phase of Msheireb Downtown Doha, making the world's smartest and most sustainable city district is now fully operational and ready. 
The fourth phase of Msheireb Downtown embraces three residential blocks including a hotel and serviced apartments, and six commercial blocks with various spaces, in addition to 34 retail units set in an area of over 1,923 sqm. The residential units offer high-quality living and astonishing views, while the commercial spaces are equipped with smart features to meet the corporate demands. All buildings in phase 4 are sustainable and have a consistent architectural language with the city buildings. 
Besides, the metro station serves as the key transportation hub for Msheireb Downtown Doha serving the commercial, residential and retail facilities. 
Mr. Nasser Matar Al Kawari, CEO, Msheireb Properties said: "We are proud to announce the completion of all required works in phase 4 of Msheireb Downtown Doha with world-class standards and safety, making the city fully operational and ready to meet all residential and business needs, as well as retail spaces. We at Msheireb Properties will continue our mission and vision in adopting sustainability to contribute in accomplishing the goals of Qatar National Vision 2030, especially the environmental pillar". 
The world's first smart and sustainable downtown regeneration project, Msheireb Downtown Doha embeds smart city technology and connectivity across the development. It outperforms other smart city developments in the world in terms of the resident's digital experience. 
Offering a combination of 193,000 sqm of commercial spaces and 105,000 sqm of retail spaces, Msheireb Downtown Doha also has residential buildings, mosques, hotels and cultural and educational entities. With more than 10,000 car parking spaces across six underground levels, the city offers easy parking in addition to offering a wayfinding app that helps visitors to spot the car parking easily. 
The sustainable aspect of the projects adds great value to the commercial value. All buildings are Gold or Platinum LEED-certified and have implemented practical and measurable strategies and solutions to promote sustainable site development, water savings, energy efficiency, materials selection and indoor environmental quality. 
Msheireb Downtown Doha has one of the highest concentrations of LEED (Leadership in Energy and Environmental Design) certified sustainable buildings, making it the world's first sustainable downtown regeneration project.