FIFA World Cup Qatar 2022 will deliver a transformative legacy for Qatar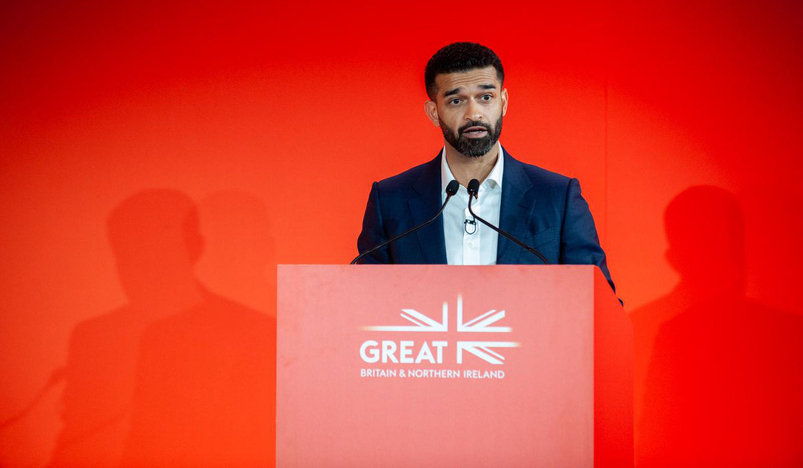 Hassan Al Thawadi
HE Secretary General of the Supreme Committee for Delivery & Legacy (SC) Hassan Al Thawadi said hosting the FIFA World Cup will deliver a transformative legacy for Qatar.
Al Thawadi was the keynote speaker during a Commonwealth Nations meeting in the UK. The event was held on the sidelines of the Birmingham 2022 Commonwealth Games.
"The power of this tournament as a force for a transformative legacy has always been our guiding light," said Al Thawadi. "For us, this tournament has always represented far more than a month of football. We committed to ensuring that this World Cup leaves a truly transformational social, human, economic and environmental legacy, and is remembered as a landmark moment in the history of our region." After detailing Qatar's readiness to host the tournament, Al Thawadi described the FIFA World Cup as the biggest sporting event ever to be held in the Middle East and Arab world.
"Over decades, hundreds of millions of ardent fans have watched history unfold in World Cups in every region of the world. This time it's our turn to have history created on our land. It's our opportunity to showcase the Arab world and Middle East to the population of the world through a new and refreshed lens." Every legacy project associated with the FIFA World Cup complemented the ambitions of Qatar National Vision 2030, said Al Thawadi.
"Across different sectors, the country is working tirelessly to develop a knowledge-based economy - reducing the reliance on hydrocarbons and supporting Qatar's social, economic and environmental journey - and the World Cup is a vital catalyst for accelerating that vision." The tournament will get underway in just over 100 days' time - on 21 November. Al Thawadi said major legacy projects had impacted the country well in advance of the big-kick off.
"We have transformed the country's infrastructure, including the Doha Metro, Hamad International Airport, new roads, hotels and other facilities - which will all contribute significantly to our long-term economic growth far beyond the final whistle on 18 December.
"Our tournament infrastructure is visually stunning, meticulously functional and grounded in legacy. Like Birmingham 2022, it is driven by extensive community engagement to ensure every stadium and training site will be used long after the tournament has finished." Al Thawadi highlighted key sustainability and social projects, and also focused on the labour reforms introduced by Qatar over the past decade.
"By working closely with stakeholders, including institutions, trade unions and NGOs, Qatar is ensuring the health, safety and well-being of every worker on World Cup projects. At a national level, the measures introduced - from a non-discriminatory minimum wage to the reimbursement of recruitment fees paid by workers - are setting new benchmarks across the region and around the world, and have been widely praised by even our fiercest critics." Al Thawadi mentioned the strong relationship between Qatar and the UK and ended by saying modern sporting events must realise their enormous potential to improve people's lives.
"Our dream is rapidly speeding towards reality," said Al Thawadi. "We're doing everything within our power to ensure it leaves its mark as a rallying point in the history of our region. And we look forward to sharing that moment with everyone."
(QNA)