FIFA President Praises Qatar 2022 as 'Best World Cup Ever'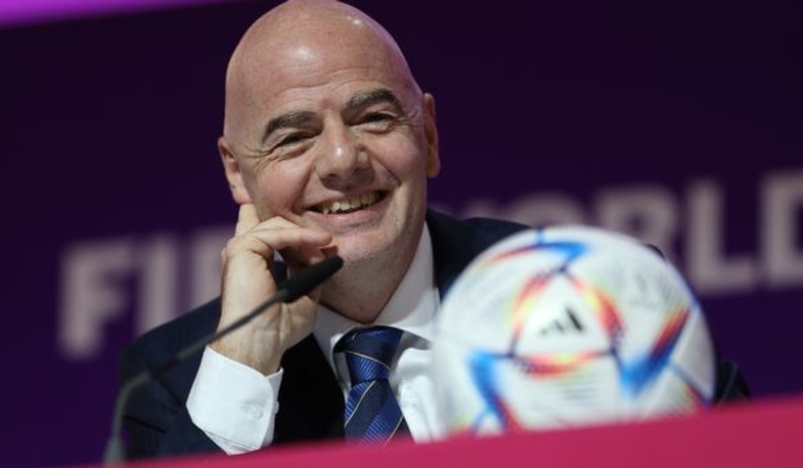 FIFA President, Gianni Infantino
FIFA President Gianni Infantino reiterated his thanks to the State of Qatar for hosting the FIFA World Cup Qatar 2022, describing the tournament as the best FIFA World Cup ever.
In a statement posted on the FIFA's website, Infantino said: "What you have done and what they have done to welcome the world to this country - this beautiful country - has been unbelievable, and everyone felt at home." The FIFA President said that the tournament had brought the world together. For the first time in the history of the modern World Cup, and thanks to Qatar's compact nature, fans of all teams had been based in the same city.
"For all the fans, whether they've been here in Qatar following the World Cup, following the matches, or following them from home, I think everyone around the world has really embraced this World Cup," he said. "And we have seen how football unites the world. Fans from 32 countries in Qatar and all over the world, peacefully and joyfully together." Gianni Infantino said that the tournament had shown how football's popularity can be used to achieve a positive social impact, with a number of campaigns reaching the worldwide audience of more than five billion viewers.
"Off the pitch, we have used the power of football and the projection of the World Cup to tackle discrimination, to promote sustainability, to encourage people to be more active, to ensure that our children are protected, and to ensure that they have access to education," he said.
He said that football is becoming truly global and emphasized how fans from all over the world enjoyed the FIFA World Cup 2022 peacefully together in Qatar.
Gianni Infantino congratulated winners Argentina, runners-up France, third-placed Croatia and Morocco, who became the first Arab and African team to reach the semi-finals of the competition.
The FIFA President recalled that, for the first time, teams from the five continents participating in the tournament in Qatar had progressed from the group stage. "The level of competition has been incredibly high with, for the first time in history, teams from every continent reaching the knockout stage of the FIFA World Cup," he said." So, we are seeing that football is becoming truly global."
(QNA)