England to Recognise Qatar-Administered Vaccines from October 4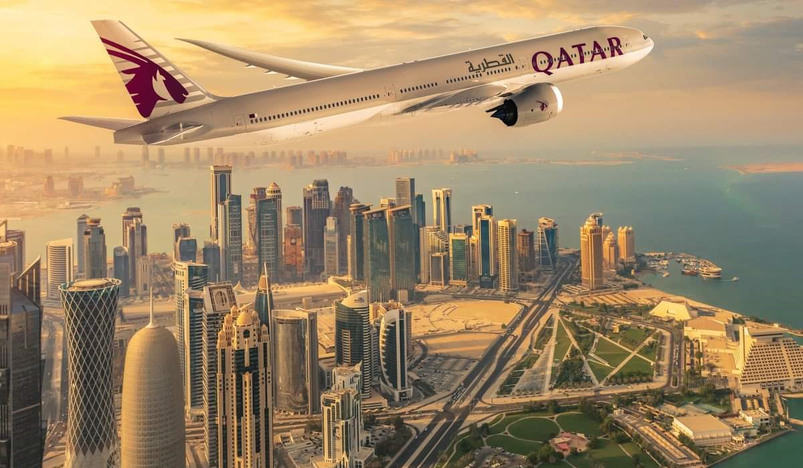 Qatar Airways
In its latest update to international travel rules, England has changed the red, amber, green country list to a single list of countries, simplifying visitors on vaccination status. 
Jon Wilks CMG, British Ambassador to Qatar shared this update on his social media stating that England will recognise Qatar-administered vaccines starting from October 4. This means that most travellers from Qatar will no longer need to quarantine on arrival in England. 
The UK Government travel guidance stated travel from October 4, 4am, from the rest of the world, if you have been fully vaccinated for at least 14 days with a full course of Oxford/AstraZeneca, Pfizer BioNTech, Moderna or Janssen vaccines from a relevant public health body in Australia, Antigua and Barbuda, Barbados, Bahrain, Brunei, Canada, Dominica, Israel, Japan, Kuwait, Malaysia, New Zealand, Qatar, Saudi Arabia, Singapore, South Korea or Taiwan – mixing between two-dose vaccines (Oxford/AstraZeneca, Pfizer BioNTech, Moderna) in this list is also recognised. 
This means that travellers must book and pay for day 2 Covid-19 test to be taken after arrival in England; complete passenger locator form - any time in the 48 hours before arrival and take a covid-19 test on or before day 2 once arrived. 
The new directive exempts them from taking a pre-departure test, taking a day 8 Covid-19 test, and from quarantine at home or in the place you are staying for 10 days after arriving in England. 
Travellers must carry a document proving their fully vaccinated status from the national public health body that includes forename, date of birth, vaccine brand and manufacturer, date of vaccination, and country or territory of vaccination.
Vaccinated passengers
From 4 October, vaccinated passengers arriving from low-risk countries will be permitted to take a cheaper lateral flow test, rather than the privately administered PCR lab tests now required. PCR tests for a family now can cost hundreds of pounds.
"Today's changes mean a simpler, more straightforward system. One with less testing and lower costs, allowing more people to travel, see loved ones or conduct business around the world while providing a boost for the travel industry," Transport Secretary Grant Shapps said in a statement.
Prime Minister Boris Johnson has faced months of pressure to ease the restrictions. Airlines and travel companies blamed the testing and complicated rules for the slowness of a recovery in air travel over the summer and warned that far-reaching changes were needed or more job losses would follow the 100,000 already lost.
The industry, already on its knees after 18 months of restrictions, is facing a cliff edge as a government furlough scheme ends later this month with winter approaching, when fewer people travel and businesses tend to make a loss.
Unvaccinated travellers
Unvaccinated travellers returning from low-risk countries will be required to take a pre-departure test, plus PCR tests on day two and day eight, and to self-isolate for 10 days on arrival, the government said.
England will also expand the list of countries from which it recognises vaccinations, after the success of a pilot with the US and Europe. Another 17 countries and territories will be added to the list, including Japan and Singapore.
Data shows that Britain's travel recovery is lagging. UK flights were down 39 per cent compared with pre-pandemic levels for the two weeks to early Sept. 6, while France, Spain and Italy were down between 24 per cent and 2 per cent, according to Eurocontrol.