Eid Prayer at Msheireb Downtown Doha Receives Prayers on First Day of Eid Al-Fitr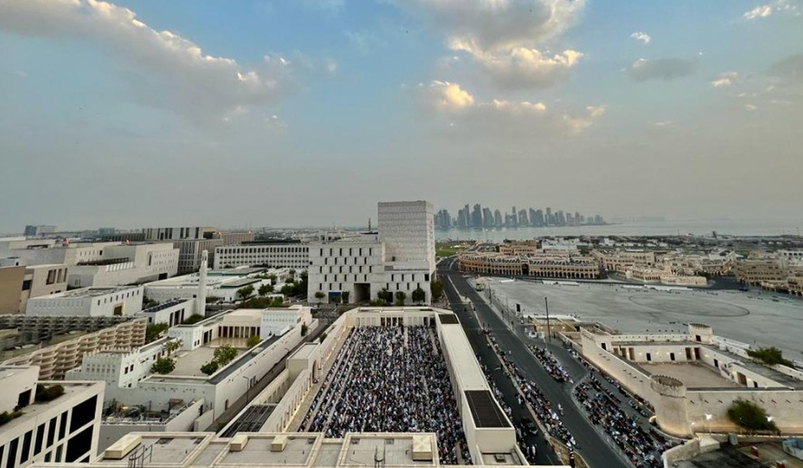 Msheireb Downtown Doha
Msheireb Properties has announced that the Eid Prayer at Msheireb Downtown Doha will welcome worshippers on the first day of Eid al-Fitr. The Eid Prayer is a significant historical landmark of Msheireb Downtown Doha, which has been restored and developed by Msheireb Properties to preserve the region's legacy and history.
The original construction of the ancient Eid Prayer dates back to the first decade of the last century and was one of the major restoration projects in Msheireb Downtown Doha. It is a prominent cultural and religious monument, dating back to the early days of the founding of Doha.
This year, Msheireb Downtown Doha is celebrating Eid al-Fitr in a splendid setting throughout its streets and neighborhoods, welcoming visitors and families to enjoy the beautiful surroundings and various facilities available.
(QNA)