Education City Stadium: A Perfect Blend of Islamic Architecture and Modernity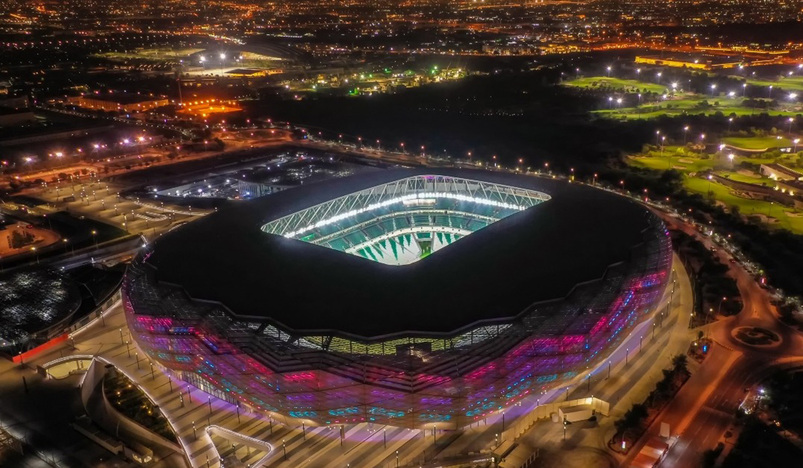 Education City Stadium
Education City Stadium was inaugurated in June 2020 with a virtual event that paid tribute to frontline healthcare workers during the COVID-19 pandemic.
Located 13km from central Doha, Education City Stadium is inspired by geometric shapes from Islamic architecture. The stadium façade features triangles forming complex, diamond-like geometrical patterns that change colour with the suns movement, illuminating the stadium in the evening. It is a perfect blend of Islamic architecture and modernity.
"The geometric shapes actually support the stadium structure and act as holes, allowing air to enter the stadium and regulate its temperature," said Ali Al Dosari, Facilities Management Director at Education City Stadium.
The venue will host 40,000 fans during Qatar 2022.
Education City Stadium is easily accessible via the state-of-the-art Doha Metro. Fans will be able to reach the venue using the Doha Metro Green Line. Education City Station is located only 500m from the stadium.
Surrounded by leading schools and universities, Education City Stadium will become a community hub for students and faculty post-2022. It is considered a great addition to existing sports facilities in Education City, such as Education City Golf Club.
"During legacy mode, the stadium will be used by the Education City community. It will be used for multiple purposes and events, such as graduations," said Al Dosari.
Once the tournament concludes, the arenas capacity will be reduced to 20,000.
"The seats will be donated to countries in need of sporting infrastructure as a way to spread football culture and love for sport around the world," Al Dosari added.
Education City Stadium was the first Qatar 2022 tournament venue to achieve a five-star design and build rating from the Global Sustainability Assessment System (GSAS).
The Education City Stadium project was managed by ASTAD. J&P Qatar WLL, Conspel Qatar WLL, and J&P Avax SA were the main project contractors. Ali Al Dosari is the Facilities Management Director at Education City Stadium.
During the FIFA World Cup, Education City Stadium will host eight matches: 22 November: Denmark v Tunisia (Group D), 24 November: Uruguay v Korea Republic (Group H), 26 November: Poland v Saudi Arabia (Group C), 28 November: Korea Republic v Ghana (Group H), 30 November: Tunisia v France (Group D), 2 December: Korea Republic v Portugal (Group H), 6 December: Group F winner v Group E runner-up (round of 16), 9 December: Quarter-final.
(QNA)