Doha Metro ready for the World Cup's 500,000 daily passengers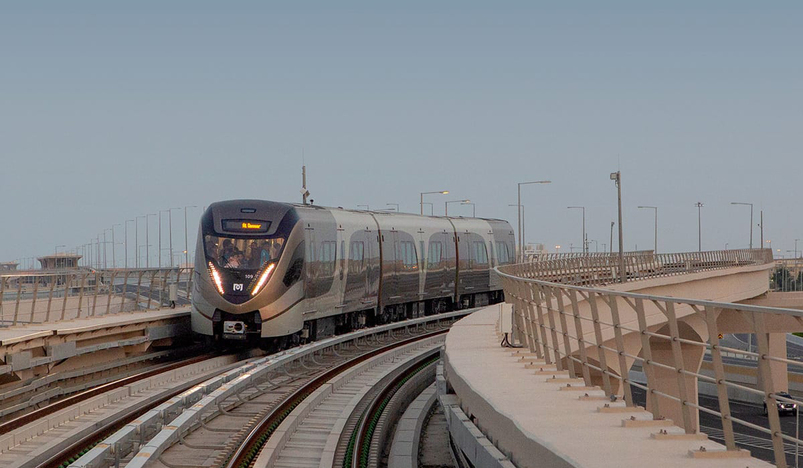 Doha Metro
The Doha Metro network is ready to handle 500,000 expected daily passengers during the FIFA World Cup Qatar 2022, which is nearly five to six times its current ridership, said H.E. Dr. Abdulla bin Abdulaziz bin Turki Al-Subaie, Minister of Municipality and CEO of Qatar Rail. H.E. was speaking at Qatar Rail's recent town hall meeting titled 'Safe and Effective Crowd Management at Metro Stations' in the presence of representatives from a large group of partner organizations and stakeholders.
"In 47 days, the world's eyes will be on Qatar as we welcome football fans from all over the world to experience the FIFA World Cup Qatar 2022. Through the concerted efforts of all stakeholders, we aim to deliver an exceptional tournament in what will prove to be an exceptional global destination for sports and entertainment", Dr. Al-Subaie said.
According to the Qatar Rail CEO, more than 5,000 people have been mobilized to support in delivering the event, with 1,800 dedicated staff trained to manage crowds outside the stations, which he said will play a key role in the rail network's crowd management strategy.
Other measures taken to ensure the safety and smooth flow of passengers in and around stations include installing line barriers at all 37 stations, advanced monitoring systems for managing incidents and emergencies, and a minute-by-minute simulation model for ridership at each station, in addition to several other scenarios planned.
During the event, Dean of The Hamburg Business School and Director of Information Systems at the University of Hamburg Prof. Stefan Voss moderated a panel discussion that hosted a number of experts from stakeholder organizations.
For his part, Director General of the Supreme Committee for Delivery & Legacy (SCDL) H.E. Mr. Yasir Jamal said:
"In Qatar, we love challenges and we have accepted many of them in the previous years. One of them is delivering the metro network in a very short time and we were lucky to have it up and running by 2019. Last year, we tested the network with Qatar Rail and have broken records in some of the events such as at the Lusail Stadium, where Qatar Rail has been able to manage, safely and securely, up to 47,000 fans without any incidents."
The exceptional performance level in those tests is in part the result of training more than 4,000 staff for almost 100,000 hours to date, which Keolis Group International CEO Mr. Bernard Tabary said have been trained to handle all sorts of situations and interactions with all sorts of passengers. "We feel that the interaction of our staff with passengers is one that will hopefully leave them with a positive experience during the event", he said.
As for the security of passengers and fans during the tournament, Director of Transportation Security Department at the Ministry of Interior Lieutenant Colonel Salem Al- Naimi assured that all operational and security-related plans have been put in place in an integrated manner and have been designed to tackle all potential challenges ahead, including crowd management situations.
Alongside H.E. Dr. Al-Subaie, the other panelists in the session were SNCF Chairman and CEO Mr. Jean Pierre Farandou, RATP Group CFO Mr. Jean Yves Leclercq, RATP Dev CEO Ms. Hiba Fares, and Acting Assistant Undersecretary of Land Transport Affairs at the Ministry of Transport Eng. Hamad Isa Abdulla. All speakers were concerted in their view that coordination is key to the successful management of crowds during the tournament as well as in the delivery of an overall memorable experience to fans and visitors.
The meeting also featured an expert presentation on "Crowd and Queue Management" where Founder and Chair of The Rail Innovation Group Mr. Liam Henderson discussed the importance of setting and managing the crowd's expectations, the distinct but complementary roles of crowd control professionals and volunteers, and how to design queues that provide better and safer experiences for fans.
The event concluded with a special presentation on the Role and Operations of the Metro Command & Control Centre during the FIFA World Cup, led by Mr. Len Baldwin, RKH's Service Delivery Director, and Mr. David Karl Screen, Operations and Maintenance Director. Qatar Rail's event was held at Le Royal Méridien Doha as part of a series of town halls and workshops it is organizing in the run-up to the upcoming FIFA World Cup tournament in Qatar.