Doha International Airport Completes Fifth Full-Scale Emergency Exercise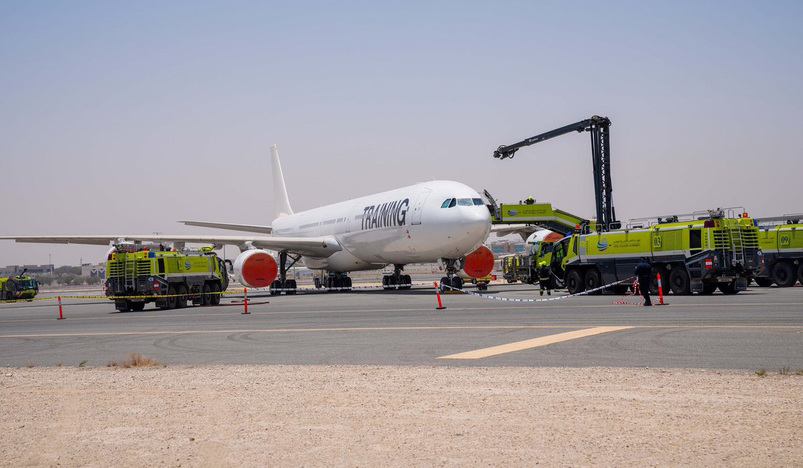 Doha International Airport
MATAR, the Qatar Company for Airports Operation and Management successfully conducted their fifth full-scale emergency exercise for Doha International Airport (DIA) titled Emergency Exercise Oryx Juliet 2022.
Over 300 personnel from various agencies and departments participated in the emergency exercise, in order to test the airports effectiveness and readiness to respond to an incident, and evaluate the communication processes, procedures and methods in working with valued partners, stakeholders and government agencies.
On reviewing the successful conclusion of the emergency exercise, Engr. Badr Mohammed Al Meer, Chief Operating Officer at Hamad International Airport reflects: Delivering operational excellence and prioritizing the safety, security and health of our employees and passengers has always been at the core of our business. Conducting full-scale exercises with the support of our valued partners and stakeholders ensures we stay vigilant, adapt to new circumstances and are prepared for incidents that may occur. This is the 10th full-scale emergency exercise concluded at both Doha International Airport and Hamad International Airport combined. As we countdown towards the FIFA World Cup Qatar 2022, we are taking all the necessary measures to ensure our operations are seamless and our passenger journey is as safe as possible. Engr. Al Meer added.
The emergency exercise is part of the requirements outlined by the Qatar Civil Aviation Authority (QCAA) and the International Civil Aviation Organization, and will highlight our commitment to ensuring that our Airport Management Systems and Emergency Preparedness meet the requirements of the Qatar Civil Aviation Authority Aerodrome Licensing Standards.
(QNA)