Damas Jewellery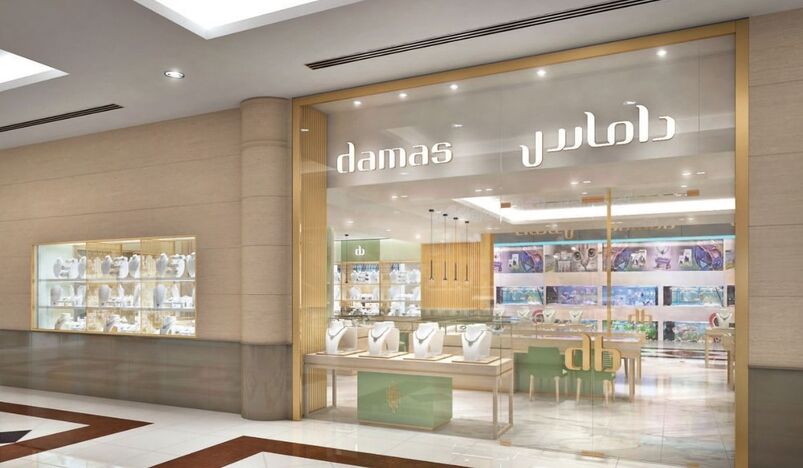 Damas Jewellery
Damas Jewellery's mission is to create well-being for modern women by offering desirable jewellery and an unparalleled customer experience and to be the house of jewellery design of choice for the celebrations of each important occasion in life.
Damas have number of jewellery to choose from. They also have most sought after Collection and Brands, Most popular pieces, Season gifting, International Jewellery House. 
Among the Collections and Brands Include 
1. Alif
Alif by Damas is a tribute to every woman. The collection was created and inspired from the majestic first letter of the Arabic alphabet, beautifully signifying strong roots, proud origins and the core pillar as 'Assel' in Arabic.
2. Damas Watches
The range is created for both men and women, with two main categories, classic and sporty that are designed for both men and women where they were developed through a particular manufacturing method with exceptional quality in Switzerland specially for Damas.
3. Dome
Inspired from the region's rich heritage and architecture, the collection showcases the intricate designed Mosque "domes" and the majestic palaces of the Middle East.
4. Fireworks
Fireworks, inspired by the celebratory spectacle of dazzling shapes and bursts of light of fireworks. It is a bold statement of versatility and individuality in celebration of you.
5. GAIA
GAIA are the diamonds of tomorrow. Man-made diamonds powered by eco-friendly energy having zero carbon footprint. It is a representation of a sustainable future that we seek for our future generations.
6. Lace
Features delicate patterns that resemble artistic paintings that draw inspiration from the Arabic architecture with lacelike insertions illustrated by interwoven geometric silhouettes with malachite, black or white mother of pearl and turquoise creating mesmerizing contrast against the 18K yellow gold.
At Damas you can Choose Jewellery for Women, Men and Kids with types like Rings, Bracelets, Necklaces, Pendants, Earings with desirable Gem or Metal available. 
Address: 1st Floor Store # R-077,City Centre Mall, near to Rotana Hotel entrance, Street 4, Doha.
Contact: +974 44770251
Email: customer@damasjewellery.com