Buy 1 Give 1 Intiative Helps Snoonu Drivers Get a Free Meal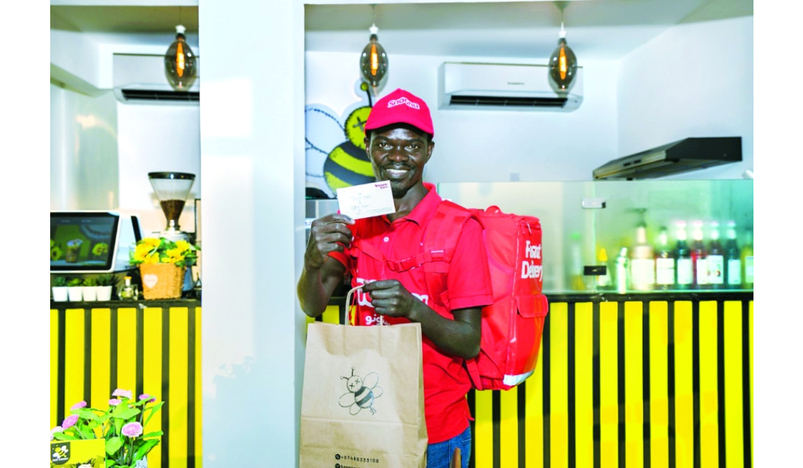 Snoonu has announced the "Buy 1 Give 1" Ramadan initiative, via its app
The initiatives aim to ensure that Snoonu delivery drivers get their meals during Ramadan at the right time.
As a part of Snoonu's social responsibility, Snoonu provides free Iftar meals to its drivers in collaboration with Biryani Express, to ensure that they get their Iftar meal during the Holy Month of Ramadan at the right time, especially during peak hours.
In this regard, Snoonu has collaborated with several partnering restaurants, where the driver gets a free Suhoor Voucher. Customers can support this initiative by ordering meals from partnering restaurants which will be under the "Buy 1 Give 1" section in the app.
The restaurants will feature the initiative logo on selected meals so that app users can choose it, knowing that another similar meal will be donated for free to the driver when confirming the request.
The drivers will be notified through the app to claim the Suhoor voucher, once they take in an order from a customer for delivery, and it will get replaced on the same day by another one at 8:00 PM, till midnight.
These hours were specified to ensure that drivers could get another meal before the Suhoor Peak hours.
Mr. Hamad Al Hajri, Founder and CEO of Snounu, said: Snonu drivers are our unknown soldiers, especially during Ramadan, they work really hard to deliver everyone's purchases in the specified times without any slacking".

"We were happy about the huge response we have gotten from partner restaurants, because it showcases the commitment of everyone involved towards society and is a form of appreciation to our team who is making us successful. And I believe that this is the best way to celebrate this holy month and meet its value''.
The initiative of "Buy 1 Give 1" will continue throughout Ramadan, and will witness the participation of a number of prominent restaurants that include: Bee Sweet Café, Biryani Express, Majbous Al Walida, Melted Café, Taliano Café, and more within the app.