BEST HUMMUS PLACES IN QATAR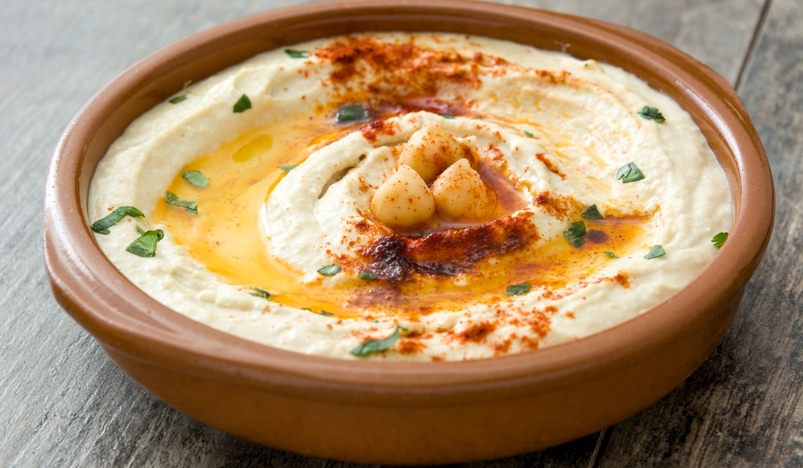 BEST HUMMUS PLACES IN QATAR
If you're a hummus lover in Qatar, you're in luck! Qatar has a thriving food scene, and there are plenty of places where you can find delicious and authentic hummus. In this article, we'll highlight some of the best hummus places in Qatar that you won't want to miss.
Beirut Restaurant 
Beirut Restaurant is Toledo's premiere Lebanese restaurant serving the finest authentic Mediterranean dishes. Their mouth-watering hummus is a hit amongst patrons and is a must-try for foodies!
Damascus
Damascus Restaurant is a popular Syrian restaurant located in the heart of Doha offering a wide range of traditional Syrian dishes, including hummus, shawarma, kebabs, and falafel. 
The restaurant's cozy and welcoming ambiance complemented by Arabic music playing in the background is truly worth the experience.
Al Sultan Brahim
Al Sultan Brahim is a Lebanese restaurant located in The Pearl-Qatar, which is known for its delicious hummus. Their hummus is made fresh daily and served with warm pita bread. It's a must-try if you're in the area!
Mamig
Mamig is an Armenian restaurant located at Katara Cultural Village. Their hummus is made with organic chickpeas and tahini, and is served with crispy bread. The restaurant is also known for its other delicious dishes like the Armenian sausage, so be sure to try those as well!
Baladna
Baladna is a Qatari restaurant located in Souq Waqif. While they're known for their delicious grilled meats, their hummus is also worth trying. It's made with creamy chickpeas and topped with a sprinkle of sumac.
Sabai Thai
If you're in the mood for a fusion twist on hummus, head to Sabai Thai in The Westin Doha Hotel & Spa. Their hummus is made with edamame beans and served with crispy wonton chips. It's a unique and tasty take on traditional hummus.
Jones the Grocer
Jones the Grocer is an Australian Upscale market with gourmet groceries & a cafe. While they're known for their coffee and breakfast dishes, their hummus is also a standout item on their menu. It's served with crispy flatbread and a drizzle of olive oil.
Zaffran Dining Experience
Zaffran Dining Experience is an Indian restaurant located in The Pearl-Qatar. While you might not expect to find hummus at an Indian restaurant, their version is definitely worth trying. It's made with spiced chickpeas and served with warm naan bread.

In conclusion, Qatar has plenty of delicious hummus options to choose from. Whether you're in the mood for a traditional Lebanese hummus or a fusion twist on the dish, these restaurants won't disappoint. Be sure to try some of these hummus places in Qatar on your next foodie adventure!