Become a Tour Guide in Qatar! Here's How to Get Your License for Tourism Jobs in Doha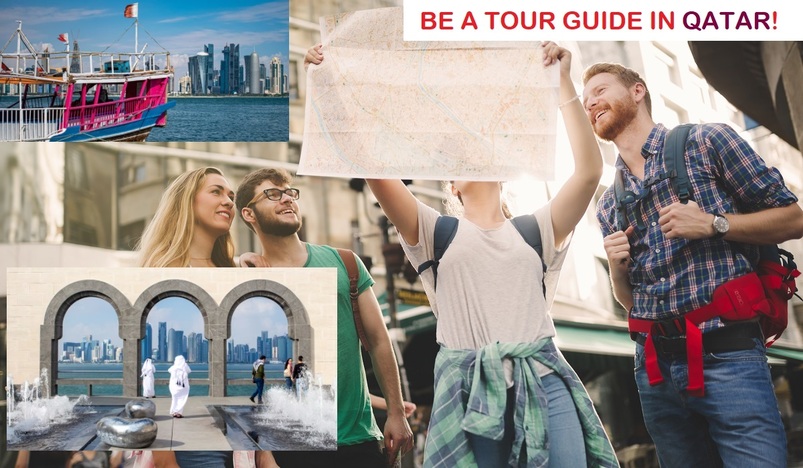 How to Become a Licensed Tour Guide in Qatar
Think you know Qatar better? Have passion for travel and tourism? Want to meet people of different cultures? Become a certified tour guide!
In this article, we show you how to become one.
The Qatar National Tourism Council (QNTC) has an e-Service in its official website, which allows anyone to apply as a licensed tourist guide in Qatar. This means, whether you are a Qatar expat, resident, citizen, or still looking for job opportunities in Qatar, you can also be a part of this amazing opportunity!
Here's how:
Your first step to becoming a tour guide
This service describes the procedures and conditions required to book a personal interview as a first step towards issuing a tour guide licence.
Areas to be defined:
• Type of tour guide (general-location)
• Sponsor's data
• Identification of the languages used
• Proposed date for the interview
Ready to apply? Book your appointment here.
Conditions
• Applicants must be at least 21 years old
• Applicant's QID card must be valid at the time of application
• There is NO other open application of the same type for the same applicant
Documents required
• Copy of QID card
• Application form
• Copy of curriculum vitae
• Copy of educational qualifications
• Copy of language certificates
Fees
• No fee is incurred for this service.
NOTE: Once you qualify in the initial interviews/ screening, you need to comply with a set of requirements and final test fees to complete the rest of the steps of issuing the Tour Guide license.
Instructions
1. Login to the portal with your NAS credentials
2. Go to My Profile
3. Select the specific service from the List of services (right-hand side)
4. Fill in the required data
5. Attach the required documents
6. Confirm the accuracy of the entered data
7. Submit the service application
NOTE: You can download the full step-by-step process of tour guide licensing here.
Travel and tourism are among the industries offering more opportunities and most in-demand jobs in Qatar.
Qatar is full of historical and modern attractions – there's something for everyone here! Plus, Doha, the capital, is one of the fastest developing cities in the Middle East region.
With a population of about 2 million people, the country will be the first Arab state to host the FIFA World Cup in 2022. A total of 12 environment-friendly stadiums will be constructed for this purpose – several of which will be capable of catering up to 80,000 people.
What's more? A staggering 1.5 million visitors are expected to arrive in the country and the increase of tourists boosts Qatar's tourism and drives strong economic growth.
Thus, being one of the licensed tour guides in Qatar during the world's largest football tournament to ever happen in the country will take you forward to more rewarding opportunities.
For more hospitality and tourism jobs, contact B2C Solutions, the no. 1 outsourcing service in Qatar. Get all your recruitment or employment needs sorted with. Contact B2C recruiter today.