Amir to address UNGA 78 today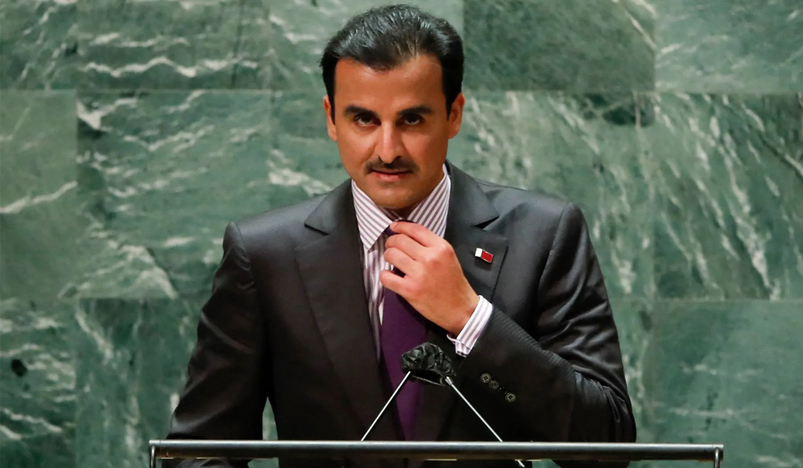 Sheikh Tamim bin Hamad Al Thani
His Highness the Amir of the State of Qatar Sheikh Tamim bin Hamad Al Thani will chair the State of Qatar's delegation in the 78th session of the United Nations General Assembly (UNGA 78) in New York City in the United States of America.
HH the Amir will deliver a speech on Tuesday at the opening session of the high-level General Debate of the UNGA 78. HH the Amir's speech is expected to address the constants of Qatari policy and the state's stances on the most prominent current Arab and international issues.
It is also expected that HH the Amir will renew in his speech Qatar's continuous commitment to working with the United Nations, providing support to it, and enhancing partnership with its various bodies to enable it to address common global challenges and achieve its desired goals.
HH the Amir's participation in the new session of the international organisation reflects HH's keenness to highlight the bright image of Qatar and its positions before international forums.
It also underscores Qatar's commitment to engaging in all international activities, dialogues, and meetings, which primarily aim to consult and exchange opinions and viewpoints on issues and files on the regional and international arenas.
Since assuming the reins of power of the State of Qatar on June 25, 2013, HH the Amir has been keen to attend the annual sessions of the General Assembly, with the aim of affirming the commitment of Qatar to its international duties, and conveying the bright image of Qatar, its people, and its civilized and humanitarian role towards various global issues and challenges and towards brotherly and friendly peoples.