Al Duhail Coach Looking Forward to Regain Lead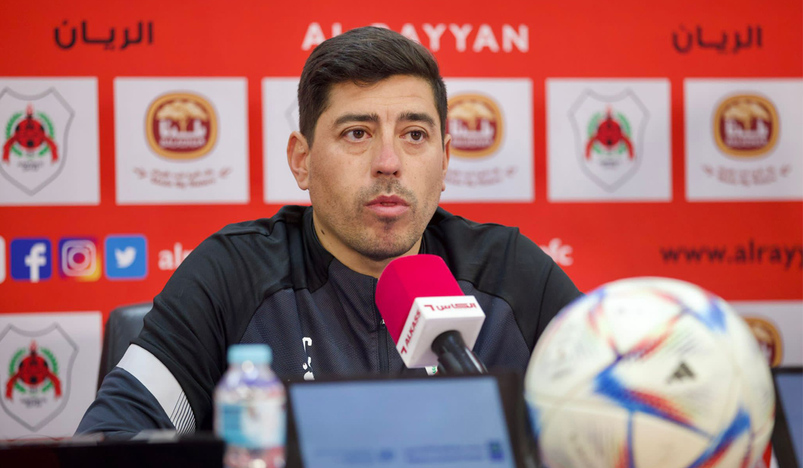 Hernan Crespo
Al Duhail coach Hernan Crespo said he was looking forward to regain lead in their 2022-2023 season QNB Stars League match against Al Rayyan postponed from Week 15.
Speaking to the media ahead of their match, Crespo said: "We will face a great team that has a good coach, we faced them a lot this season in the league, Ooredoo Cup and AFC Champions League, and we know each other well.
"We are ready for this match and we have the priority to return to the top. The league is still in our hands although the team is not going through good moments, especially after losing in the last match against Al Gharafa. This defeat will not be an obstacle for us and the situation will be different in our match against Al Rayyan.
"We miss the player with individual solutions in the absence of Edmilson, Sultan Al Breik and Abdulrahman Mohammed, who had injury, as well as Nam Tae-Hee. Absences have been necessary since the start of the season and the team has the best players who will make every effort to regain the league title," said Crespo.
For his part, Al Rayyan coach Nicholas Cordova said: "In the last matches, the performance was good and we scored goals, but the problem is to continue at the same pace, and this is due to the joining of new players who did not compete for two months with the team. And they could not fit in the required way, in addition to the many breaks this season. If the team continues for a year like this, the results will be better.
"The Al Duhail vs Al Rayyan matches have a special character between the two teams, regardless of their results," said Cordova.
(QNA)