7 Part Time Jobs to Earn Money When You Study in Qatar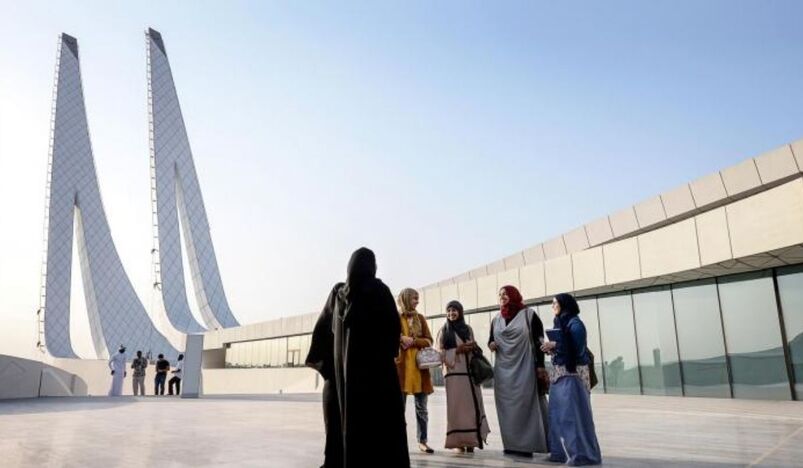 Part Time Job in Qatar
Studying at universities in Qatar can burn a considerably large hole in the pockets of any parent. Especially if you come from any of the myriad expatriate communities that call this tiny Arabian state as home. Indubitably, living costs in Qatar are rather high,and both spouses in a family opt to work and save a few Qatar Riyals for the future or for some august project.
Higher Education Options in Qatar
Generally, expatriate students in Qatar can enroll for higher studies at Qatar University or at any foreign educational institutes located at Education City near Doha. Expatriate students find colleges or universities from the US, Canada and Europe are more attractive since they are institutions of global repute. Degrees conferred by these universities are respected worldwide. 
Cost of Studying at Education City
Despite the advantages of studying at foreign university campuses at Education City, most students or rather their parents are deterred by prohibitive costs. Education City hosts Qatar campuses of the Weill Cornell Medical College, College of North Atlantic, HEC-Paris, UCL- Qatar, Georgetown University, Texas A&M University, Carnegie Mellon University, and Northwestern University.
An expatriate parent can expect to cough up as much as US$10,000 to US$20,000 per academic year per student wishing to enroll at these campuses. 
However, you can easily buffer part of these expenses by taking up a part-time job or working from home.
Point to Note
Generally, foreign nationals do not opt for studying in Qatar unless it is a course specifically available only in this country. In such cases, your entry, stay and work would be subject to Qatari immigration, labor and criminal laws.
A Word of Caution
Labor laws in Qatar are fairly strict,and the Internet is censored. This makes it vital to ensure the job you take part-time or online does not violate Qatar's labor and criminal laws. If in doubt, approach your embassy to find details. Officials at the Labor Department may also be able to guide you regarding the legitimacy of any specific part-time work or home-based jobs. Note the exact clauses of the labor and criminal laws: they can sometimes be loosely interpreted.
Regardless, here is a list of seven part-time jobs you can perform to earn money while you study in Qatar.
Sales Trainee
There is no dearth of brand stores and boutiques in and around Doha. These stores prefer to hire locally than indulge in excessive spending typical of recruiting labor from Asia, Africa or the Middle East. You can find several jobs as sales trainees in and around Doha. These part-time jobs pay fairly well. Additionally, they help develop interpersonal skills and troubleshooting abilities.
Brand Promoter
As Brand Promoter, you will be required to visit offices and homes, government organizations and educational institutes. Your task is to promote a specific brand of product or service by making presentations and generating interest among potential clients. This is an excellent part-time job that helps you develop a great network of contacts in Qatar.
English Trainer
English remains a little-spoken language among Qatari nationals, Arab and African expatriates. Though some level of English is taught at local schools, its popularity is limited. A majority of Qatari students are wary of communicating in English. If you are a native English speaker, offer your services as a trainer in this language. This work can be done from home or online.
Online Jobs
In Qatar, various online jobs are available. However, data entry jobs are considered as full-time work. Additionally, selected organizations do hire students on a temporary basis. These vacancies are announced through advertisements in the local media. You may find some ads in print media, especially newspapers like The Peninsula, Gulf Times and Qatar Tribune.
Marketing Associates
Banks in Qatar look at the increasing customer base. Hence they hire marketing associates that can visit various offices to scout for potential clients. Rather than hiring staff for these promotions, they outsource the function from various agencies. This is a prestigious job since you will represent one of the many renowned banks of Qatar during spare time and promote products such as credit cards and loans, among others.
Stock Trading
Yes, expatriates can trade in the second segment of the Qatar Stock Market (QSM). You do not need much money to buy stocks of Qatari companies in the secondary segment. A trading account can be opened easily at any bank or brokerage. However, you will need some training and knowledge of how QSM works for trading daily.
Catering Crew
Hundreds of expatriates are making good money in Qatar by working part-time as a catering crew. The best part of this job is you get paid immediately after work, stuff yourself after the feast and work only in the evenings. Small and large banquet halls and hotels in Doha enlist part-time catering crew. 
In Conclusion
There is no dearth of odd work and online jobs to earn money when you study in Qatar. Your income may not be very high, but it would provide some respite to the finances of a family beleaguered by exorbitant fees and study costs typical of the natural gas-rich emirate. There are several foreign companies that can pay you for writing about Qatar, Exercise extreme caution with such jobs since they should not compromise the code of conduct of Qatari media. Blogging is possible from Qatar but comes under the ambit of freedom of expression or speech and hence should be done carefully. Instead, try some jobs where you can easily get permission to work or do not require government clearances.