5 Top things to do in Lusail City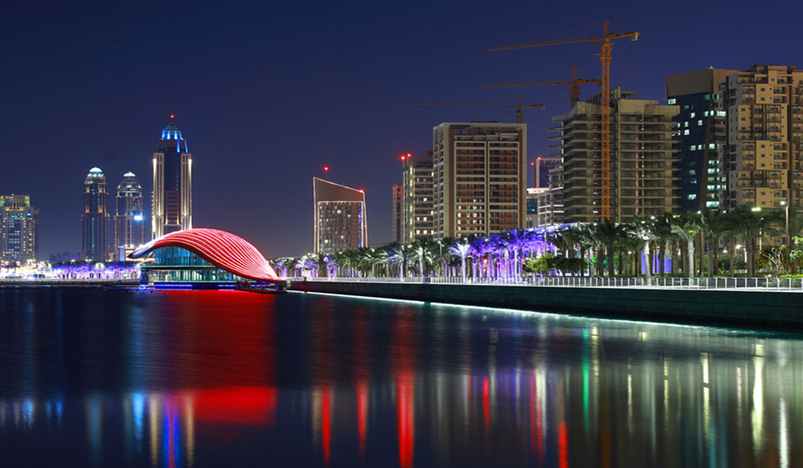 5 Top things to do in Lusail City
Qatar's upcoming smart city is on the verge of becoming the nation's next popular destination for tourists and residents alike. The megaproject by Qatari Diar is set to become one of the largest smart cities in the world.
Here are some suggestions on what to see when you visit this futuristic city: 
1. Lusail City's icon buildings
Lusail City has a unique share of iconic buildings. Whether it's the Marina Twin Towers that look like colorful Lego blocks or Other interesting buildings like Lusail Stadium, Katara Towers, Place Vendome Mall and the  Waterfront Hotel. 
Check the locations of these iconic structures and future projects log in to https://www.lusail.com/whats-happening/construction-progres
2. Stroll down Lusail Marina Promenade
The palm tree-lined Marina Promenade is Lusail's answer to Doha's Corniche. Take a leisure stroll along the pretty promenade or just walk/jog/run along the ravishing route or simply go biking and relax while catching a breather one of the uniquely designed seats dotted along the sidewalk.
The 3km walkway is also the venue of Light Me Lusail, an International Light, Art, and Digital Media Festival, that was first held in December 2018.
Watch the interesting interactive fountains that light up at night and simply enjoy the scenery or take a selfie standing before the "I Love Lusail" sign.
3. Lights, Camera, Action shot of Lusail's suspension bridges
This circular spectacular suspension bridge is beyond doubt one of the Smart City's most iconic structures. 
Designed by DISSING+WEITLING and built by Samsung C&T, although the bridge looks amazing during the day the sight is breathtaking at night with colorful lights brightening up the entire environment.
4.  Delicious food at Marina Food Arena's stalls and trucks 
Let your taste buds enjoy a diverse options of delicious foods in the lovely prime location at the Marina Food Arena where a variety of food trucks/stalls, cafes offer  unique food concepts to tickle your palate.  You can dine-in or drive-through the different food stops and leave the smart city with no hunger pangs.
So come and enjoy diverse options in a lovely prime location at the Marina Lusail. 
5. Visit Crescent Park with the family
According to Lusail , the "themed playgrounds, water features, shade structures, architectural features (kiosks, toilets, plant rooms, monuments) bike and pedestrian paths, plazas, seating areas, forested tree zones, open play lawn areas, sunken gardens, and ambient landscape accent/area lighting are a source of delight. 
And for the sports enthusiast, a range of facilities is widely available such as; a football pitch, three basketball courts, two volleyball courts, three tennis courts, four bocce areas, a lawn bowling green, and bike trails.
One can easily get to Lusail using the Doha Metro, your own car or by taking the taxi/ride-hailing services.
For more information of Qatar's state-of-the-art Smart City go to https://www.lusail.com