40 prayer rooms designated for women at Grand Mosque in Mecca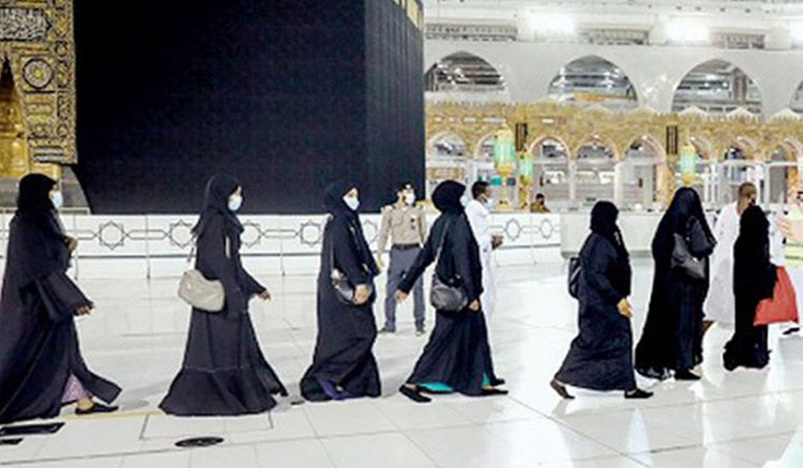 Muslim women at the Grand Mosque in Mecca
Sites for female worshippers with special needs, Itikaf in last 10 days of Ramadan
Saudi authorities have allocated 90 prayer rooms for Muslim women at the Grand Mosque in Mecca during the last 10 days of the current holy Islamic month of Ramadan when worshipping intensifies.
The places have been prepared by the General Presidency for Affairs of the Two Holy Mosques inside the mosque, its courtyards and the rooftop to cope with the surge in female worshippers in the final days of Ramadan.
The prayer rooms include four designated for the physically disabled women and their escorts as well as two others for performing the Islamic ritual of Itikaf or retreat, an official at the presidency said.
Itikaf means a Muslim stays at a mosque for the sole purpose of worshipping and coming closer to Allah, following the example of the Prophet Mohammad (PBUH).
The tradition is usually performed in the last 10 ten days of Ramadan.
"The prayer places vary in their spaces according to their location and intensity of worshippers," added Fatma bint Zeid, the assistant chief of the two holy mosques for women's affairs.
The lunar month of Ramadan, which began this year on April 2, is usually the peak of Umrah.
Saudi state institutions have optimised their operational capacity to serve worshippers during Ramadan including designation of the circumambulation (Tawaf) courtyard that houses the holy Kaaba at the Grand Mosque for Umrah pilgrims.
Over 4 million pilgrims performed Umrah during the first 20 days of Ramadan, according to official figures.