1st Hajj group to land in Saudi Arabia on Saturday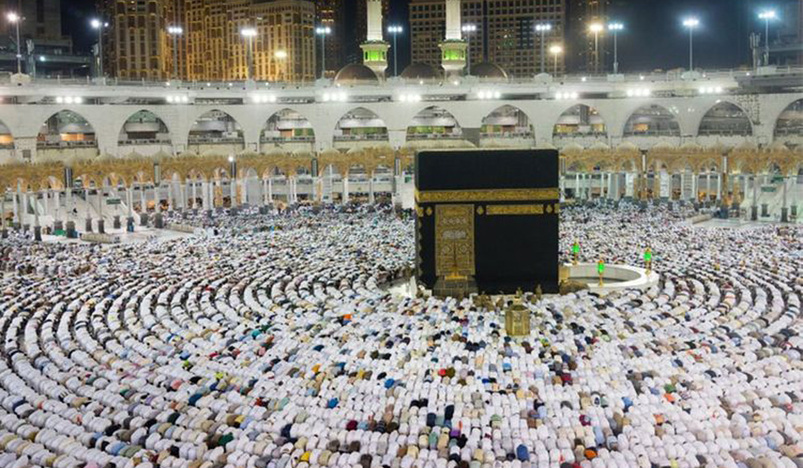 Hajj pilgrims
The first flight for this year's Hajj pilgrims will land in Saudi Arabia on Saturday coming from Pakistan, a Saudi newspaper reported, citing an airport official.
The flight from Islamabad will land at the King Abdul Aziz International Airport in the Saudi city of Jeddah Saturday at 9am with 280 passengers on board, the airport's chief executive for governmental affairs Fouad Nur told Okaz.
All government sectors at the airport are ready to receive and serve the pilgrims, he added. Twenty air-conditioned lounges have been set up to ensure comfort for the pilgrim arrivals.
In April, Saudi Arabia said it would allow 1 million pilgrims from inside and outside the kingdom to perform this year's Hajj due in July, after restricting the annual ritual to some thousands of Muslims living inside the country for the last two years due to COVID-19 outbreak.
Eligible pilgrims this year must be under 65, fully vaccinated against COVID-19 and present a negative PCR test, Saudi authorities have said.
Around 2.5 million Muslims from around the world used to attend Hajj in Saudi Arabia every year before the pandemic.
GULF NEWS