'Korea Republic fans are full of confidence heading into the World Cup'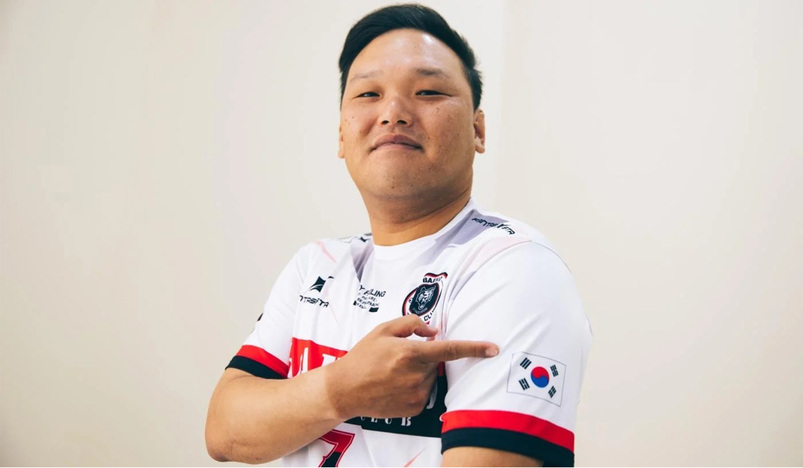 Lee Juho
Qatar-based supporter Lee Juho shares his excitement ahead of this year's tournament
Twenty years have passed since Asia staged the FIFA World Cup™ for the first time. A memorable moment from 2002 was Korea Republic's remarkable run to the semi-finals – joyous memories that few Koreans will ever forget, including Lee Juho, who has lived in Qatar for the past six years.
Two decades on, the Asian continent will again host the tournament when Qatar stages the first World Cup in the Middle East and Arab world. Lee, from Seoul, is very excited for the tournament, which will be staged in eight state-of-the-art stadiums from 20 November to 18 December.
Lee, 37, lives with his wife Kim Minkyung in Al Muntazah and works for a market research agency called Intelligence Qatar. He is looking forward to Korea Republic fans showcasing their pride and passion during international football's showpiece event.
Having seen the impact of hosting the FIFA World Cup™ on Korea Republic and Japan, how do you think the tournament will benefit Qatar?
It will have a big impact and bring Qatar to the forefront of people's minds around the world. When guests visit me, they are amazed by the fascinating architecture and local culture. When people come here for the World Cup, they will experience many interesting things.
What are the expectations of Korea Republic fans heading into the tournament?
There is a lot of expectation, as this is the best set of players in our history. The fans have huge hope of advancing from the group. We have players based worldwide and playing in top leagues, which wasn't the case back in 2002, so expectations are high. Our fans are also looking forward to watching more than one match a day at this World Cup, which hasn't been possible in the past.
What advice would you give to Korea Republic fans who are travelling to Qatar?
The most important thing is to respect local culture. I would advise people to be aware of local customs and traditions. It will be different to previous World Cups. There is a lot to enjoy here, and so long as people are familiar with the lifestyle, there won't be any problems.
All of Korea Republic's matches – against Portugal, Ghana and Uruguay in Group H – will take place at Education City. How excited are you to sample the atmosphere at this venue?
I think it's a big advantage to be playing in the same stadium for all three matches. I'm sure it will be electric, with different fan cultures enjoying the action in the same place.
Korea Republic finished fourth in 2002 – the country's best result in a World Cup. How do you think the team will fare at Qatar 2022?
Our goal is always to get to the knockout rounds – and it's the same this time. We are facing three tough teams in our group and we cannot underestimate the opposition. Confidence is high though, as we have a strong team.
Where do you take friends and family when they visit Qatar?
We love the Corniche area. It has great views of the West Bay skyline. There is plenty on offer at Souq Waqif – lots to see, many shops and dining options. We also like the big shopping malls, like Doha Festival City. It has everything you need in one place.