WORLD RED CROSS AND RED CRESCENT DAY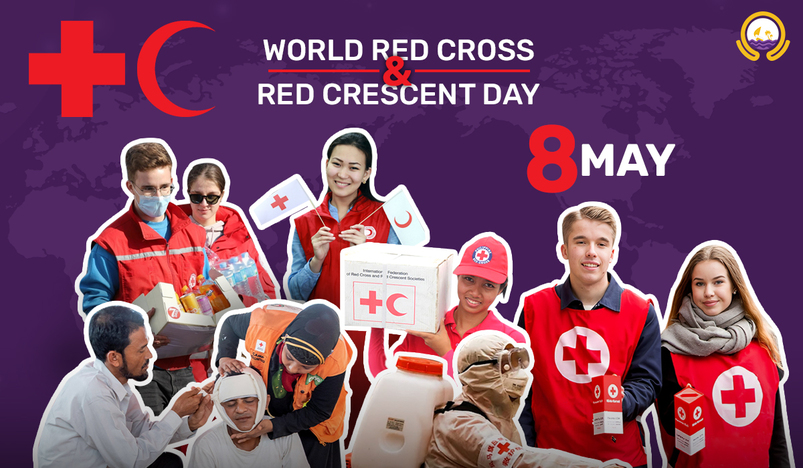 WORLD RED CROSS AND RED CRESCENT DAY
Every year on May 8th, World Red Cross and Red Crescent Day is commemorated to honour the essential principles of the International Red Cross and Red Crescent Movement. The day serves as a reminder to the global community to prioritise the assistance of those in need. Furthermore, the celebrations unite Red Cross and Red Crescent volunteers worldwide in their mission to promote humanitarianism, and their continued effort to ensure respect for all human beings and ease human suffering.  
World Red Cross and Red Crescent Day is observed annually on the birth anniversary of the founder of the International Committee of the Red Cross (ICRC) and recipient of the first Nobel Peace Prize- Jean-Henry Dunant.
Qatar Red Crescent Society (QRCS) was established in 1978 as the first voluntary charity organisation in Qatar. It was recognised by ICRC, Geneva in 1981 and eventually became a core member of International Federation of Red Cross and Red Crescent Societies (IFRC). The organisation works on serving social and humanitarian services to relieve the society of disastrous calamities and its effects on every individual. In 1982, QRCS became the first charitable organisation to own a women's branch and actively contributes to the provision of disaster relief programs globally. 
Domestically, QRC executes several programs such as social development, education and training, medical services, community advocacy, and awareness campaigns. Additionally, QRC operates on an international level, engaging in relief and humanitarian operations, as well as promoting development and empowerment through advocacy and humanitarian diplomacy.
QRCS can work effectively only with a dynamic team of volunteers and generous donations from the privileged section of the society. In times of crisis, several organisations have collaborated with QRCS to fulfil its mission in the service of humanity and achieve sustainable development. Q-Tickets is one such exemplar who partnered with QRCS believing that relief and development is possible only with concerted efforts to mobilise support at both individual and institutional levels.
The headquarters agreement signed between the ICRC and the Government of Qatar on March 9, 2023, formalised the relationship between the two entities and established the legal status of the ICRC in the country. This agreement will help strengthen collaborations between the ICRC and the authorities of Qatar in supporting people affected by conflict and other pressing humanitarian issues.
The headquarters agreement also sets out a framework for relations between the ICRC and the authorities of Qatar, which will enable the organisation to carry out its mandate. This mandate includes providing assistance to victims of armed conflict and other situations of violence, promoting and strengthening respect for international humanitarian law, and encouraging the development of international humanitarian law.
Overall, the signing of this headquarters agreement between the ICRC and the Government of Qatar is a positive step towards strengthening collaboration and ensuring the effective delivery of humanitarian assistance to those in need in and around the country.