World Cup Opening Ceremony Reflected Exceptional Organizational Skills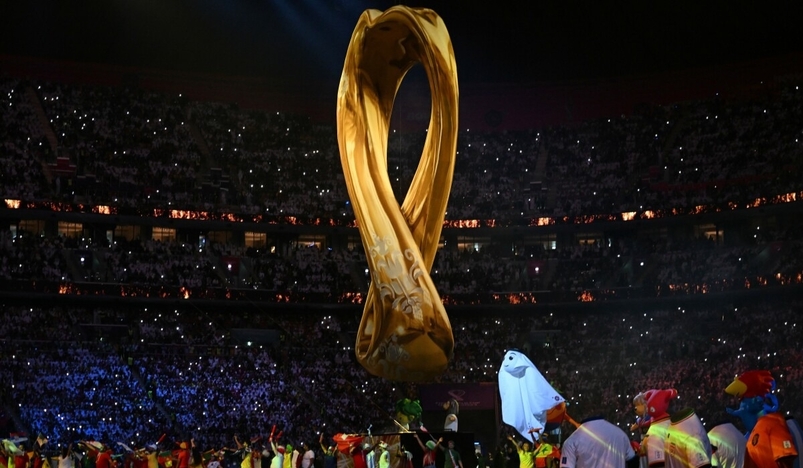 World Cup Opening Ceremony
HE Deputy Speaker of the Shura Council Dr. Hamda bint Hassan Al Sulaiti underlined that the opening ceremony of the FIFA World Cup Qatar 2022 demonstrated clearly Qatar's exceptional organizational capabilities, and reflected the extent of Qatar's pride in its heritage and culture, and at the same time its openness on different world cultures.
In exclusive remarks to Qatar News Agency (QNA), HE Deputy Speaker of the Shura Council Dr. Hamda bint Hassan Al Sulaiti extended her congratulations to HH the Amir Sheikh Tamim bin Hamad Al-Thani, HH the Farther Amir Sheikh Hamad bin Khalifa Al-Thani, the honorable government, and all the people and residents of Qatar on the occasion of the inauguration of the FIFA World Cup Qatar 2022.
Her Excellency said that today's exceptional and dazzling opening ceremony represents the start of the bigger dream that represents a source of pride for all the Qatari people. Qatar will continue to accomplish several successes under the leadership of HH the Amir and proves to the world that Qatar is great by its ambitions and achievements.
On this occasion, Her Excellency praised the efforts exerted by all state institutions to make a success of this hosting, which received several international acclaims. Her Excellency said that despite the slander campaigns against Qatar's hosting of the tournament, Qatar proved to the world its commitment to the promises made and gave a lesson in the adherence to values and principles, as well as confirming its place as a land of peace and love.
Her Excellency stressed the importance of this global football event to highlight the civilized and bright face of the State of Qatar, as well as its role in bringing different cultures and peoples together; renewing her welcoming of worldwide fans who came to attend the World Cup.
In a similar statement to QNA, HE Secretary-General of the Shura Council Dr. Ahmed bin Nasser Al Fadala praised the dazzling and special opening ceremony of the FIFA World Cup Qatar 2022. His Excellency said that football fans will witness more excellence as Qatar fulfills its promise to provide an all aspects exceptional World Cup edition.
His Excellency indicated that the presence of fans and visitors from all over the world is a perfect opportunity to highlight the civilized image of Qatar and the hospitality of its people, refuting all the allegations aiming to undermine the hosting.
(QNA)