WISE's Doha Learning Days Kicks Off with Celebration of 2022 WISE Awards Winners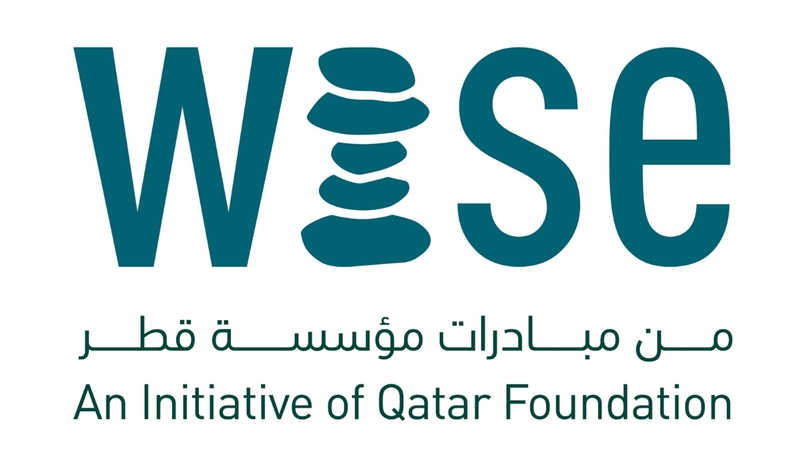 WISE's Doha Learning Days Kicks Off with Celebration of 2022 WISE Awards Winners
Doha, Qatar - February 01, 2023. Innovation in education marked the opening of the Doha Learning Days Festival today at Msheireb Museums. The World Innovation Summit for Education (WISE), Qatar Foundation (QF)'s global education initiative, honored the six 2022 WISE Awards winners, selected from among projects worldwide for their innovative approaches to pressing education issues and positive impact on their communities. 
The ceremony, hosted by Ahmed Al Mansoor, an educator at Qatar Academy for Science and Technology, one of QF's Pre-University Education schools, turned the spotlight on global education challenges and the role of WISE in recognizing and encouraging innovation to find new ideas and solutions. 
Fostering a vibrant learning ecosystem is a goal at the heart of WISE's Doha Learning Days (DLD) Festival. In an outdoor setting at Msheireb Museums, the event will showcase local initiatives and encourage the community to take part in over 50 hands-on experiential learning activities with a strong youth empowerment focus. The festival welcomes the public until 4 February. 
Her Excellency Mrs. Buthaina bint Ali Al Jabr Al Nuaimi, Minister of Education and Higher Education, delivered a special address during the opening in which she congratulated the awarded winners for their innovative and inspiring projects in addressing a number of global education challenges socially, environmentally, and economically. Her Excellency added that such activities and projects urge educators to awaken motivation and reflect on education as a value and impact, to believe in the capabilities of young people, and the role of education in refining and investing these capabilities. And that always leads us to pose exciting challenges and inspiring competitions in which we target young people, not only to win awards and incentives, but for higher goals represented in employing science and knowledge to improve the quality of our lives, and the lives of others around us. Her Excellency pointed out that the interest in youth energies and directing them through optimal guidance has led the Ministry of Education and Higher Education, in cooperation with the Doha International Family Institute at Qatar Foundation, and a group of partners in the community, to launch a program called (Tansheaa) targeting young people by preparing and strengthening [the aspects] that direct their energies to benefit them and their communities, and at the same time protect them from everything that may cause the waste of the most valuable wealth, which is our human wealth. She reiterated that our progress depends on teamwork and collective innovation.
Stavros N. Yiannouka, WISE CEO, highlighted the partnership with the Ministry of Education and with local partners during his remarks. He also announced that the 11th edition of the global biennial WISE summit - one of the largest and most influential education gatherings - will take place from November 28-29, bringing an international network of educators and innovators to Doha to collaboratively share ideas and creative solutions to pressing challenges.
In recognizing the six WISE Awards winners, from Mexico, Qatar, Kenya, India, and the US, the ceremony celebrated the projects as models of excellence that inspire innovative, creative action to support equity, access, and quality education. Qatar-based teachers and practitioners can gain more insights from the six winners by registering for the exclusive WISE Awards Masterclass Series on Saturday, 4 February. 
The importance of providing fair and equal access to education was the focus of the keynote speech by Zubair Junjunia, CEO and founder of ZNotes. He touched on his experience setting up the online community-led learning platform, ZNotes, at age 16, with its mission to enable high-quality education for all through student-built content and peer learning. He will expand on his motivations during his session at DLD. Junjunia is among the 20+ content partners collaborating with WISE DLD to curate an exciting program of workshops, master classes, and informal activities focusing on career development, financial literacy, tech skills, well-being, and the arts. 
Aside from the public program, the festival welcomes schools invited by the Ministry of Education and Higher Education for two full mornings of workshops and pop-up activities. Among the highlights from the first sessions today, Swiss Wealth Manager and WISE DLD Strategic Partner, Julius Baer, presented a masterclass 'How to invest', to help youth get their financial journeys started. Middle school students learned practical entrepreneurship skills in a masterclass with Injaz Qatar.
Beginning tomorrow, Thursday, 2 February, until Saturday, 4 February, evening sessions run from 5 pm to 9 pm with activities for all ages and interests. Younger learners can look forward to Tarsheed storytelling and daily media and broadcast production workshops with Al Jazeera Media Institute. A small group session by Kabuni is geared towards helping youngsters unlock their potential in the metaverse. 
Football-loving teenagers can join Generation Amazing on the pitch for football-for-good that also builds their confidence and respect for diversity. Qatar Sports For All Federation (QSFA) will create an atmosphere for youth empowerment through a variety of sports activities including fitness sessions, an obstacle course, target shootout, badminton and tennis, and self-defense. Activists in Action and Doha Environmental Actions Project (DEAP) will guide participants to create recycled art using collected plastic and transform it into a collective art display. Qatar Scientific Club will present a spectacular live show filled with mind-blowing science experiments for children of all ages.
WISE Doha Learning Days 2023 is being held in partnership with Visa. ExxonMobil serves as the event Platinum Partner. Strategic Partners are Msheireb Museums and Swiss Wealth Manager, Julius Baer. To learn more about the festival, please visit: https://www.wise-qatar.org/doha-learning-days-23/
For more information about WISE, please visit: https://www.wise-qatar.org