Where to Find the Best Burgers in Qatar
Here are 5 burger places to try in Qatar!
Burgers probably top the list when it comes to fast food that makes us feel good. In almost every city around the world, exploring burger joints is a must-do activity especially if you're a tourist and want to have a taste of what the city has to offer. From juicy to cheesy, this list includes all of the greatest burger establishments in Qatar that you must visit!
Exit 55
Exit55 brings American street food experience to Doha. Burgers and more are served on their innovative food trucks at all branches, while assuring the best quality and delivering a real street food experience. You can find Exit55 food trucks at Qatar Sports Club, Khalifa International Stadium, Duhail Sports Club, Wakrah Sports Club.
Location: Qatar Sports Club, Khalifa International Stadium, Al Waab Street, Duhail Sports Club, Wakrah Sports Club. 
Contact: 4490 9777
Firefly Burgers
Firefly burgers are famous all over the Middle East, their cheeseburger comes with a syringe full of cheese sauce that you can inject into your burger. It's truly cheesy heaven. You can also try out the sliders which have a combination of Firefly, Bucharest & Wall Street burgers. Their French fries deserve a special mention since they are fried to perfection, crispy and well seasoned. Firefly Burger joints can be found at the Lusail Night Market, in Al Sadd and in Al Gharafa.
Location: Lusail Night Market, Al Sadd & Al Gharafa
Contact: 4488 3422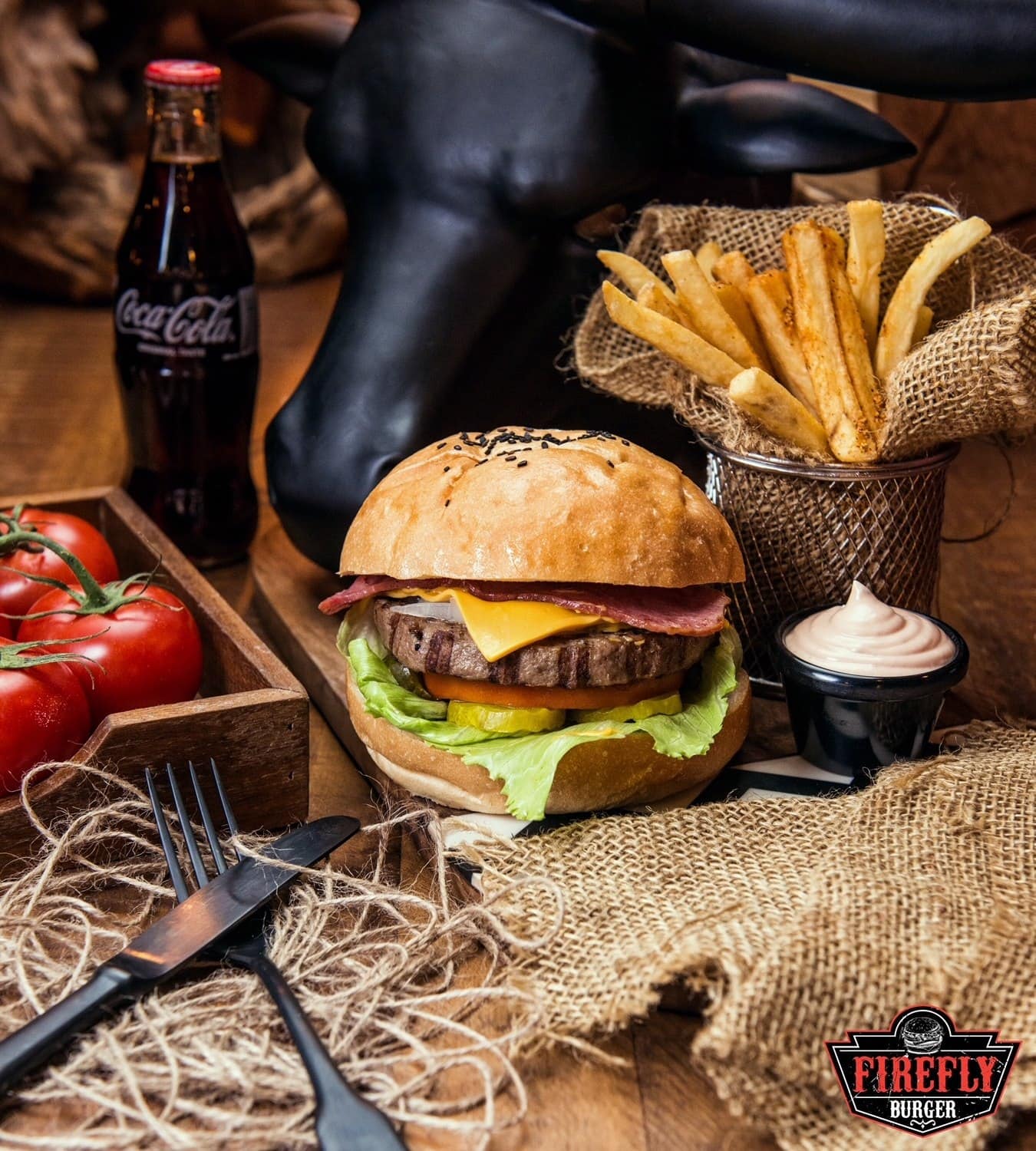 Build It Burger
BIB offers a 'fanatically fresh' burger experience in town. Diners at BIB can choose from an array of fresh ingredients to create a unique and gourmet burger experience every day. You'll find much more than just burgers at Build it Burger. They offer a mouth-watering selection of dishes including salads, gourmet fries, chicken wings, calamari and shrimp.
Location: Qanat Quartier, Pearl
Contact: 3303 0888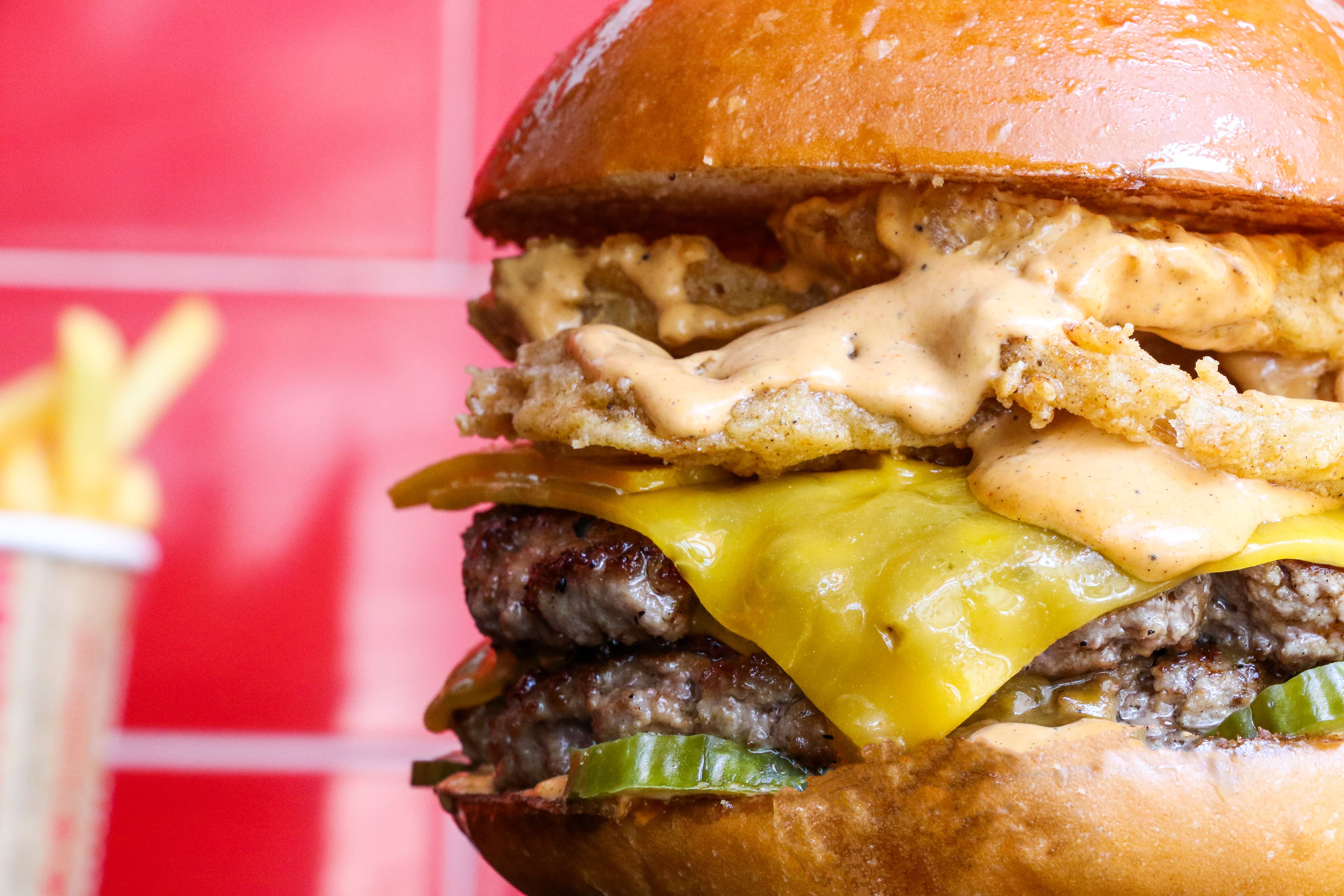 Black Tap Craft Burgers and Shakes
Black Tap's recipes are creatively designed, straightforward, pure, and uncomplicated, with each burger handcrafted from scratch, utilizing only the highest quality ingredients and grilled to perfection. If you'd like to grab a burger from Black Tap Craft Burgers and Shakes, you'll have to head over to the Mall of Qatar.
Location: Mall of Qatar
Contact: 5089 7776
Shake Shack 
Shake Shack originated as a modern-day "roadside" burger stand and became popular for its delectable burgers, flat-top dogs, and frozen custard. Fresh and uncomplicated, high-quality meals are made available at an affordable price at their outlets which can be found across the Middle East and at multiple locations in Qatar. Shake Shack is a must-visit if you're a burger lover !
Location: Villagio Mall
Contact: 4452 9668
STK 
STK Doha is a chic, unique and more vibrant iteration of an American burger experience. Breaking away from convention, by providing a glamorous culinary destination that boasts mouthwatering dishes, with high- quality ingredients and a creative twist.
Location: Ritz Carlton
Contact: 4484 8588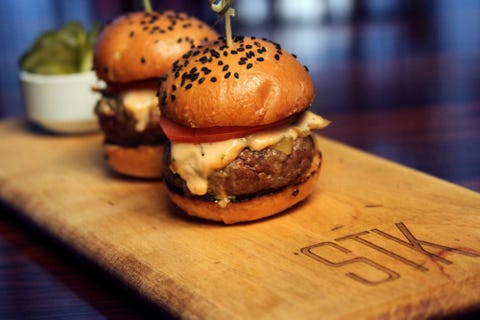 StockBurger Co.
A vibrant new concept restaurant offering speciality burgers, flatbreads, fresh salads and amazing appetisers for you to enjoy with your family and friends. The perfect hangout spot as you indulge in a hearty meal while you catch up with your friends while enjoying a sports match.
Location: Holiday Inn, Airport Road, Doha
Contact: 5041 5309
UBurger
UBurger is a 100% Qatari concept with a completely new idea in the Arab world. Customers have the opportunity to build their own burgers through an interactive mobile application and then compete with other customers. The restaurant's customers are key partners in the menu choices. 
Location: Katara
Contact: 3131 9151