WHERE TO DONATE BLOOD IN QATAR: World Blood Donation Day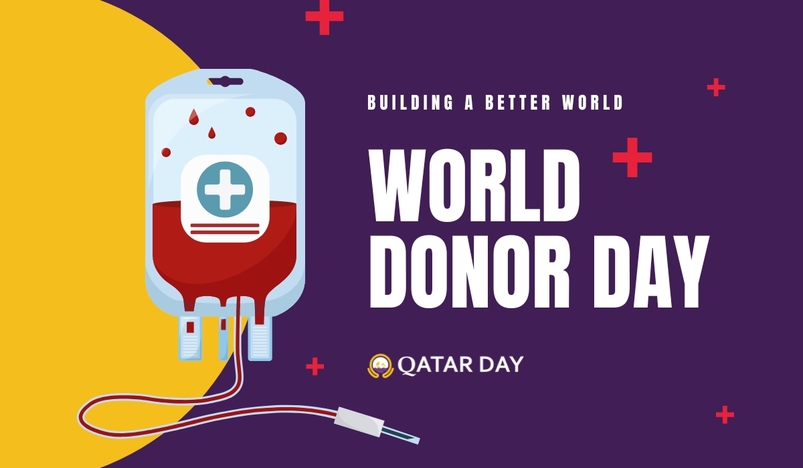 WHERE TO DONATE BLOOD IN QATAR
Known for its commitment to healthcare and ensuring the availability of blood for those in need, Qatar has several blood donation centers in Qatar where individuals can make the valuable contribution of giving their blood to save lives. 
While the number of blood donation centers in the country are not many, regular donation camps are held by various religious, regional and social groups in the centers, in addition to regular donation.
Here are some notable blood donation centers in Qatar:
1. Hamad Medical Corporation (HMC) Qatar Blood Donor Center
Located in 2 places in Doha, the Qatar Blood Donor Center is a prominent facility for blood donation in Qatar. It operates under the supervision of Hamad Medical Corporation, the primary provider of healthcare services in the country. The center follows strict protocols to ensure the safety and well-being of both donors and recipients.
Location: 
Main Blood Donor Center - West Energy Center
25° 17' 34.4688" N 51° 29' 55.176" E
Satellite Blood Donation Center - adjacent to Surgical Specialty Center
Contact: 44391081 / 44391082
2. Qatar Red Crescent Society Blood Donation Center
The Qatar Red Crescent Society operates a dedicated blood donation center in Doha. This center plays a vital role in maintaining an adequate blood supply for hospitals and medical facilities across the country. The center welcomes voluntary blood donors and organizes regular blood donation campaigns to raise awareness and encourage participation.
Contact: 44027777 / 33998898
3. Primary Health Care Corporation (PHCC) Blood Donation Drives
The PHCC, situated in different locations throughout Qatar, holds regular blood donation drives and campaigns with HMC across its various health centers. These centers operate within primary healthcare facilities, making it accessible for donors across various communities. Last year, PHCC conducted mobile blood donation drives in 6 of their locations to mark World Blood Donor Day 2022 under the theme 'Donating Blood is an act of solidarity. Join the effort and save life.' The PHCC focuses on providing a comfortable and safe environment for donors through fully equipped mobile blood donation units.
Contact: 44069917
4. Sidra Medicine Blood Donor Center
Sidra Medicine,a member of Qatar Foundation, and a leading research center in Qatar, also hosts a dedicated number of blood donation drives. The donation drives help with the much needed blood used for research and treatment of illnesses like cancer, blood or kidney disease, neurological and other blood-related disorders. 
The centers are equipped with advanced facilities and technology to ensure the highest standards of blood collection, processing, and distribution, serve both pediatric and adult patients, and encourage eligible individuals to donate blood regularly.
Contact: 40033333
It is important to note that blood donation centers may have specific guidelines and eligibility criteria for donors, including age, health conditions, and other factors. It is recommended to contact the respective centers directly or visit their websites for detailed information on the donation process, requirements, and operating hours.
A few of the many general regulations are as follows:
Donors must be above the age of 18

Donors must weight a minimum of 50 Kgs

Donors must be in good health on the day of donation

Body Temperature should be less than 37.5 C

Donors are not eligible if they have donated blood in the last 8 weeks

Donors must not be anemic, insulin dependent or hypertensive

Pregnant, lactating, or menstruating women are not eligible

Patients with chronic heart, lung or circulatory illnesses are not eligible

As per new Malaria Travel History guidelines, anyone who traveled malaria epidemic zone must wait 6 months after they arrive in Qatar 
By donating blood at these centers, individuals in Qatar can make a significant impact on the healthcare system, contributing to saving lives and supporting those in need of blood transfusions. Private organizations such as banks and commercial enterprises have blood drives every now and then in partnership with HMC to help facilitate an adequate blood supply for patients.