Where to Buy Christmas Gifts in Qatar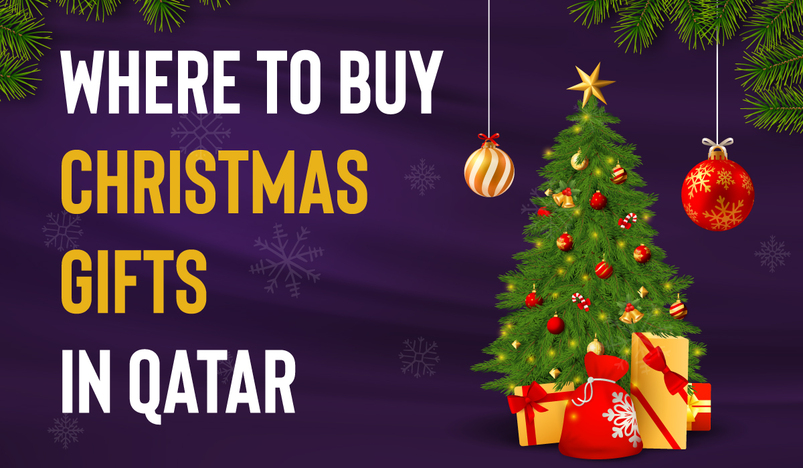 Some of the best places to purchase Christmas gifts in Qatar
Gift exchanges are an inevitable part of every Christmas celebration. With the football festivities taking up most of our time this December, we've got you covered if you are yet to start on your Christmas shopping this year. Here are some of the best places in Doha that will help you cross off the items on your shopping list off in no time. 
MARKS & SPENCER: 
Clothing, homeware, beauty, food, flowers and gifts, Marks & Spencer is a store that has got an enormous selection of products under one roof. If you prefer to finish all of your shopping in one go, head over to the various outlets of Marks & Spencer around Doha and you're sure to find something you like.
Locations: Landmark, Villagio Mall 
DEBENHAMS: 
For luxurious beauty products and stunning clothing choices, Debenhams is the way to go. They feature inspirational fashion for all age groups and you would not be surprised to find numerous timeless pieces to purchase here. 
Locations: City Centre, Mall of Qatar, Doha Festival City
HALLMARK
No holiday gift shopping is complete without picking out some beautiful wrapping paper paired with a lovely card to let your loved ones know how much they mean to you. Hallmark has got you covered on that front with their mesmerizing collection of intricate wrapping paper and adorable greeting cards. 
Location: City Centre, Gulf Mall, Landmark Mall, Doha Festival City
BATH & BODY WORKS: 
Everyone's go-to place for gifts and goodies, Bath & Body Works requires no introduction! From fresh fragrances to soothing skincare, it's hard to find something you don't like at their stores. Not to mention, their amazing deals and offers are something you simply should not miss! With their wide range of seasonal fragrances, Bath&Body Works is just the place you need to go to make your homes smell like a Christmas dream. 
Locations: Doha Festival City, Villagio, Mall of Qatar, Al Khor Mall
SEPHORA
Find the perfect gift for your beauty enthusiast friends, at Sephora, the ultimate beauty destination. Sift through an exceptional selection of make up, skincare, hair care and fragrances from exclusive and emerging brands. 
Locations: Doha Festival City, Villagio Mall, Mall of Qatar
VIRGIN MEGASTORE
 The holiday season is the perfect time to grab some incredible deals on electronics for your tech savvy friends and family and Virgin Megastore should be your top choice. Apart from tech products, Virgin Megastore also offers you a wide range of entertainment and media products like movies, music and books. 
Locations: Landmark Mall, Villagio Mall, Mall of Qatar
BUONO
What's Christmas without flowers and sweets? Buono is our top pick for speciality flower and chocolate delivery during this festive season. Packed in beautifully designed boxes and perfect for gifting, Buono serves chocolate made of the finest quality ingredients.
Locations: Lusail, Doha Festival City, Al Sadd St,Wathnan Mall